Lodge Facilities
Torrance Elks Lodge #1948
Members Lounge
Shuffleboard
Pool Room
Game Room
Memorial to Past Members
"The faults of our brothers and sisters, we right up the sands; Their
virtues upon the Tablet of Love and Memory"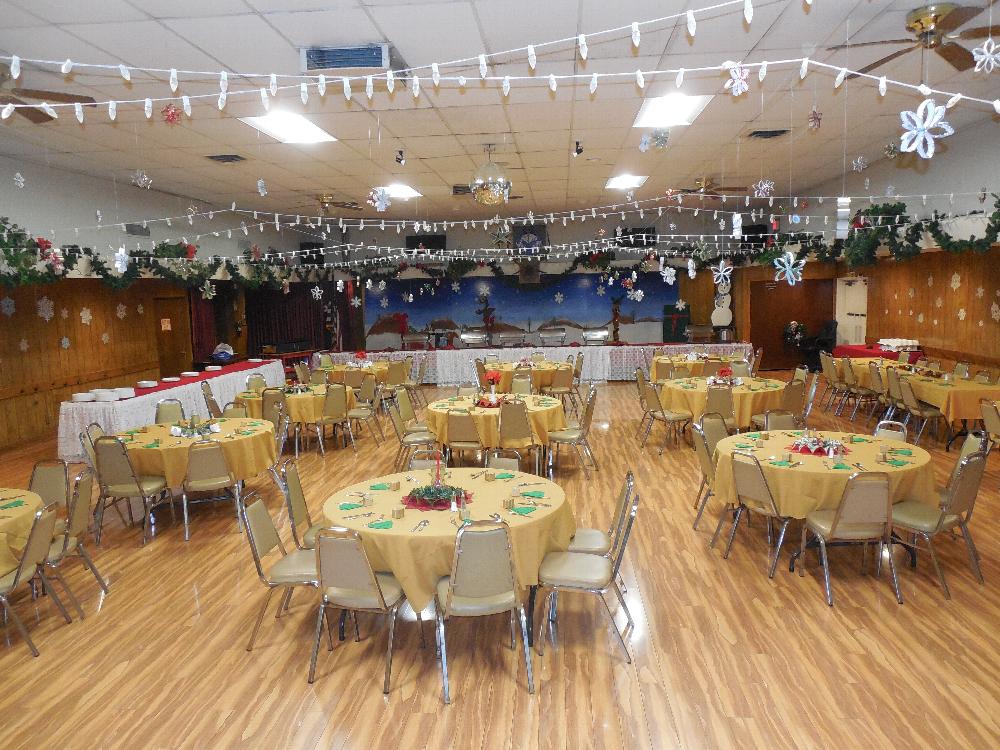 BANQUET HALL
EVENT PLANNERS / CORPORATE CLIENTS
Lodge offers a perfect space for private company events, workshops, conferences, receptions and parties.
Seating for 200 guest. Full Bar Service. Air Conditioned / Off street parking. Large wood dance floor with stage area.
Rentals include tables and chairs.
RENTAL PRICING
SMALL ROOM CAPACITY 75 LARGE HALL CAPACITY 200
ROOM $ 950.00 ROOM $ 1700.00
INSURANCE 162.00 INSURANCE 162.00
DEPOSIT 450.00 DEPOSIT 450.00
Included in rental, 5 hours of meeting / party time. Round or rectangle tables
Available: Kitchen use, Bar service, Soda package, Champagn.
NOT PERMITED: NO OUTSIDE ALCOHOL OR BEVERAGES.
Please contact: Diane Paine 310-702-1158
Magie Morton 310-347-2810
John Evans 310-376-3646
RV HOOKUPS
Torrance Elks Lodge has 4 RV hook up sites. We are first come first serve meaning we do not take reservations. You must be a current Elk to stay at our facility.
The donation is $30.00 a night. Check in time is 3pm and check out time or notification of extending your stay is 2pm.
Upon check in we do require your current Elk card, photo ID and proof of valid insurance for all vehicles registered.
Our major cross streets are Western and Carson. We are right behind the Bowl O Drome Bowling Alley.
From Western you can turn onto 220th st heading west and make a right turn directly behind the bowling alley for the best access to our lot.
For any questions please contact Diane Paine at 310-702-1158.
---
Back to top