Lodge Facilities
RV Camping
Our RV facilities are currently closed due to construction of a Memory Care facility on the back lot.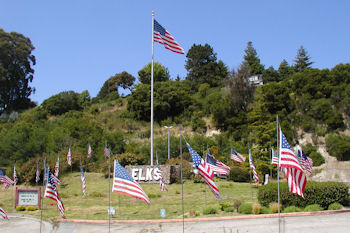 Santa Cruz Elks Lodge
Meetings: 2nd and 4th Thursdays at 7:30 PM. Dinner at 6:00 PM every Thursday. Birthday/Buddy Night first Thursday of each Month.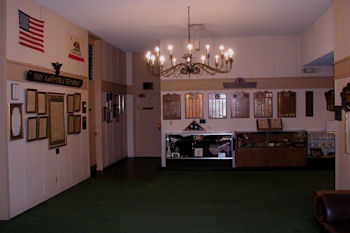 Lodge Office
Hours 9:00 AM to 3:00 PM, Monday-Friday
Phone: (831) 423-8240
E-mail: sec824@santacruzelks.org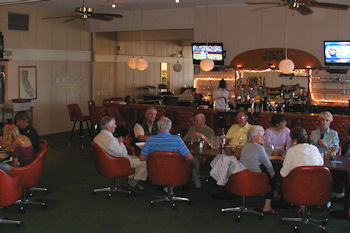 Lounge
Bar Hours: The bar is open at the same time as the Monday and Thursday dinners.
Restaurant Hours: The restaurant is open at 5:00 pm for Elks members and guests on Monday and Thursday evenings. (Guests are not admitted on second and fourth Thursdays, and the bar is closed while Lodge is in session.)
Please refer to the calender in the News Bulletin, or contact the Lodge office regarding dates and hours of special events.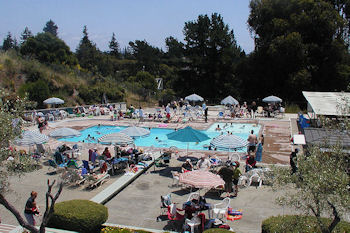 Swimming Pool
Open May 21 to September 30. Visiting Elks and guests welcome. Hours 12:30 PM to 7:00 pm (to 4:00 pm on Thursdays and Sundays). Snack Shack food service available.
Lifeguard on duty peak hours only.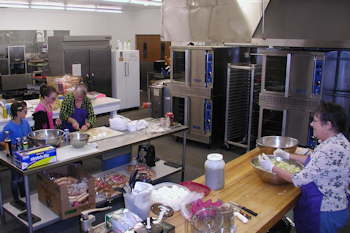 Industrial-strength kitchen
Modern equipment in an old fashioned (BIG) room, walk-in freezer, heated serving line, recycling program.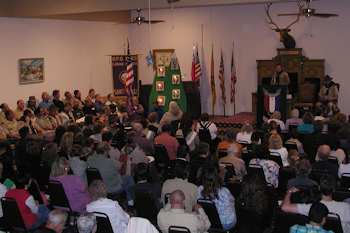 Community service
A great venue for staging Elks youth and community service programs. [Photo shows an Eagle Scout Court of Honor in the Lodge Room.)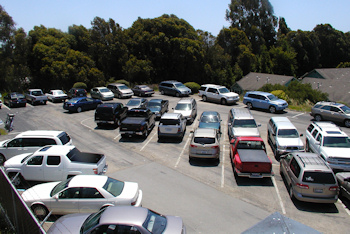 Ample parking
Lighted, on-site parking for everyone at an event -- essential for full participation.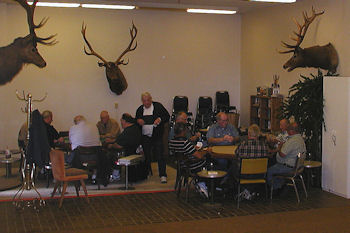 Santa Cruz members only
Card room, library, television, member's bar & lounge, pool hall, fitness center with steam room & sauna. Open to Santa Cruz members only. Bar service available Thursdays from 10:00 a.m.
---
Back to top