Lodge Facilities
Bar
Full service bar/lounge that can comfortably seat 30.
Restaurant
Dining and Banquet facilities can accommodate 250 to 300. Big commercial kitchen managed by Le Cordon Bleu certified chef.
Parking
Capacity to park 150+ vehicles
RV Parking
22 Spaces (water and elec) at the rim of a grassy slope.
Game Room
Pool table, Dart board, Lottery video poker, card tables
Picnic Area
16' BY 70' covered patio in rear of lodge plus additional grassy areas.
BBQ pit
Indoor 5 ft by 12 ft BBQ pit is available for functions and is accessbile to picnic area.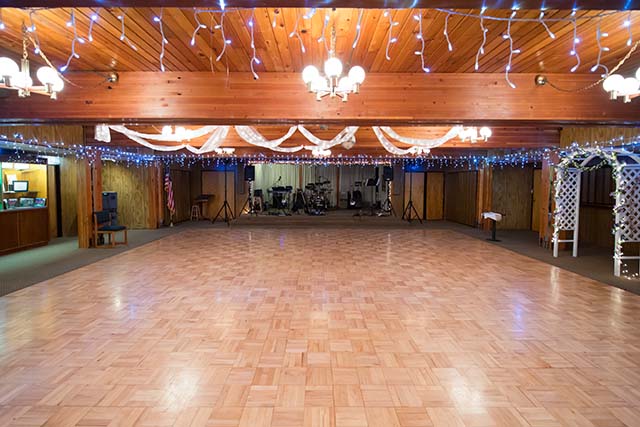 Dance Floor
Large hardwood dance floor with elevated platform for band.
Children's Room
A separate room for young children to play that is away from the bar area, but still close enough so parents can keep an eye on their young ones.
Conference Room
Meeting rooms available in several sizes.
---
Back to top