Support the Elks Hoop Shoot



Who are the Elks?
Elks are community. No matter where you go in the country, an Elks Lodge is right around the corner.
Join us in service to your community!
Featured Director - Terry McMichael, Kentucky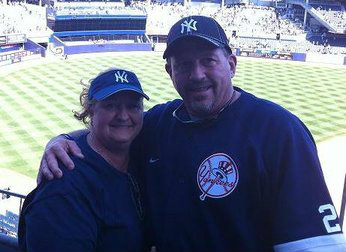 Terry McMichael goes by many names—Terry, T-Mac, and to his 2-year-old grandson, Grandpa.
When not spending time with his family, McMichael enjoys boating on Dale Hollow Lake near the Tennessee-Kentucky border. He is also an up-and-coming musician who loves to play the guitar.
Love for the Lodge
In 1983, McMichael joined Cynthiana, Ky., Lodge No. 438 to serve his community.
Since then, he's done just that. McMichael has served in all Lodge offices, including Exalted Ruler. Now, McMichael serves as Kentucky's State Hoop Shoot Director, a program he's been involved with for more than 30 years.
"I love getting to know the families at the Hoop Shoot," says McMichael. "Some of them come back year after year."
Luckily for them, so does T-Mac.
Through the Elks National Hoop Shoot Free Throw Program, the Elks National Foundation teaches kids the values of hard work and good sportsmanship. In 2012-13, the ENF allocated $748,055 to fund this program. For more information on the Hoop Shoot, visit http://www.elks.org/hoopshoot/.
---
Back to top