Our Camp's Mission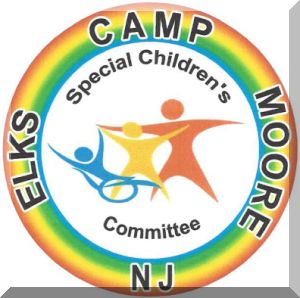 Tucked away in the hill of the Ramapo Mountains,Elks Camp Moore offers a fun filled vacation away from home for children with special needs. A week at Elks Camp Moore is a remarkable experience not soon to be forgotten. The primary goal of the camp is to further develop the recreational and social skills of each child. In a relaxed and accepting atmosphere, each camper experiences new adventures, lasting friendships, and opportunities that promote independence and greater self-confidence.
We believe that like all children, children with special needs flourish when provided with new experiences, new friends and activities that will aid them in their general growth. Camp allows these experiences in a new environment. Elks Camp Moore's primary function is to enable children to use and further develop recreational, social and leisure skills through activities presented in a positive, enjoyable and appropriate manner and in a real life situation.
At camp each child is challenged to try new things or to improve on what he already knows. We encourage each child to do as much as he can for himself and by himself. The guidance of a friendly and understanding counselor is always near.
Our Camp's History
In 1971, while the New Jersey State Elks were looking for a site for a camp, the trustees of Camp Moore, a camp for underprivileged children that shut down in the 1930's were looking for someone to carry on their work. The camp was donated with the stipulation that the name of A. Harry Moore, former governor of NJ be carried on in perpetuity.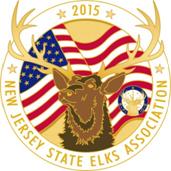 More than thirty years later, due to the hard work and dedication of many thousands of NJ State Elks, Elks Camp Moore, the NJ State Elks Major Charity Project has grown to great proportions. The camp is composed of over 18 modern buildings, which are air conditioned and wheelchair accessible. Among the buildings stand three modern camper dormitories, a two story dining hall, kitchen, arts and crafts and games room and also a fully equipped infirmary. The camp also contains a large heated pool that is completely wheelchair accessible.