Lodge Facilities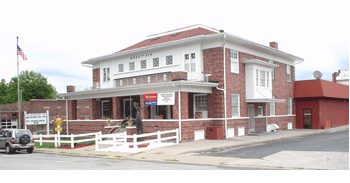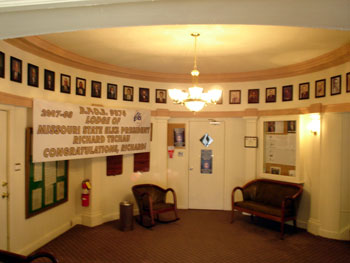 Rotunda Lodge Entry
Our Entry Rotunda with Past Exalted Ruler pictures
Lodge Room
Upstairs Lodge Room (Shown During Flag Day Ceremonies)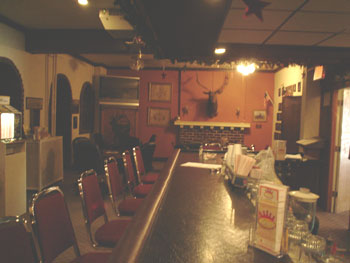 West side of Lounge
Lounge hours: Monday - Friday 4:00 P.M. - 11:00 P.M. Saturday Noon - 11:00 P.M. Sunday Noon - 7:00 P.M.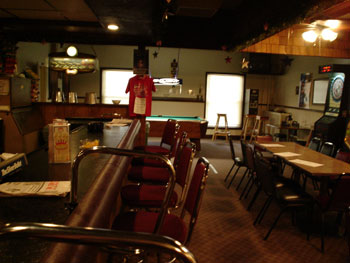 East side of Lounge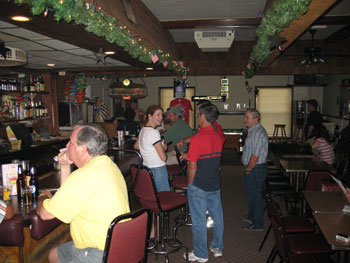 East Lounge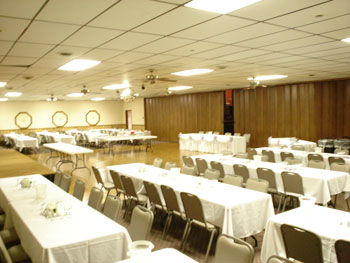 Ballroom
Our ground level entry Ballroom.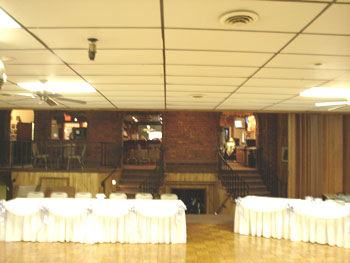 Ballroom
The main part of our Lodge Building is split level. The Ballroom is on ground level with the lounge being up a few stairs and the Kitchen/Dining room down a few stairs.
---
Back to top