Lodge Facilities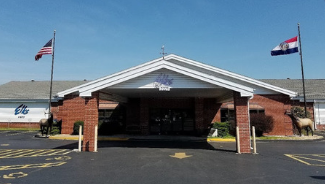 RV-Hookups
We have stalls available with electrical hookups (no water hook ups are avaiable at this time) and request a $10.00 donation. Drinking water is available in the Lodge. Call for reservation (417) 881-0038
Dinner
Hours due to COVID-19
Lounge open M-F 1:00 pm to 10:00 pm
Wednesday and Friday dinners start at 5:30 pm
Pool
Pool Hours:
Monday - Sunday 12pm - 6pm
7 Days a week!!
Pool Season:
Memorial Day thru Labor Day
Pool Pass Pricing:
Family Pass $75.00
Singles Pass $35.00
Per Visit $5.00
See Pool Facilities Tab for further information.
Lounge
Hours of Operation untill further notice due to COVID-19
Saturday - Sunday 11am - 8pm
Members Only and significant other. No Guests.
Normally Monday - Saturday 10:00 A.M. - 1:30 A.M. Sunday 11:00 A.M. - 9:30 P.M.
Banquet Room
Members and guests are welcome to rent part or all of our state of the art banquet room for any occasion or event.
Call front office for prices (417) 881-0038
---
Back to top