Lodge Facilities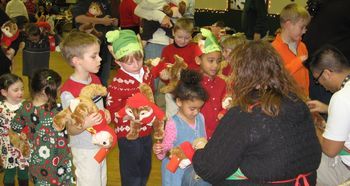 Lodge Banquet Room
Lodge Banquet Room Seats over 200 - Great for weddings, private parties, Christmas parties, Graduations, Scrapbooking parties, sales and many other occaisions when home or a tent just won't do. Tables can be moved and arranged to desired setup. Wireless microphones and mp3 custom audio available for any occassion.
Lodge Horse Shoes
Two official length pits, currently setup for tournament nights. Bring your own shoes and enjoy a little sun and fresh air.
Lodge Table Shuffleboard
One of the few places left to play in the Cortland area. Works great as a buffet table when not in use. Come down and ask to use our wonderful table.
Lodge Lounge
A great place to socialize and check in to see what Lodge events are coming up, sign the books, toss the dice, rip a few pull tickets or just toss down a few cold ones while chatting with the bartender. Two large TV's are usually displaying your favorite sports events or sit back and listen to the tunes being played through the bar system. There is always a few members willing to start up a good game of pitch or shuffleboard. Always a fun time at Mahagony Ridge.
Lodge Kitchen
Fish-Fry, Wings, Pizza, Bingo Snacks and the occasional Steamed Clams are pushed out thru our serving window. We do a wonderful buffet and the occasional sit down dinner also. Give us a try some Friday night or stop in for Monday night wings, Tuesday night Bingo or plan a special event with our co-ordinator.
Lodge Game Room
Enjoy the automatic scoring of electronic darts or rack up a game of pool. Currently, the Lodge has 2 Teams which play in the City Dart League.
---
Back to top