Lodge Facilities
MESQUITE ELKS LODGE # 2404
Stand alone Lodge building - paved parking lot - lounge, meeting room (holds 100 people) large hall (seats 150) - full kitchen, game room, outdoor pavilion (available to rent - 30 X 40). Call our event coordinator - Laurie Dumont at 972-270-2404 or send her an email at secretary2404@sbcglobal.net for more information on renting space.
Check out our menu and pricing below.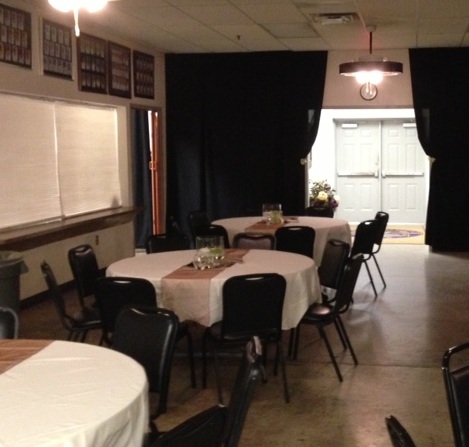 Main Event Space
Main Entrance to our larger event space - getting ready for a wedding.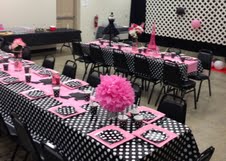 Small Meeting Room
Getting ready for a Birthday Party in our smaller event space (100p max)

Main Event Space
Red Hat Luncheon in our larger event space (150 p)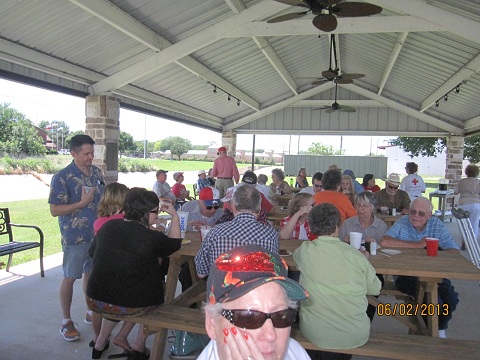 Our Pavilion
Fun times!
FOOD SERVICE FACILITY
Food service is available in our Lodge each Friday night and other times for special occassions. Check out our calendar!
LOUNGE
Main Hall seats 150 with dance floor space.
Lounge Open 5 Days A Week -
Open on Sundays for Cowboys Football Games And Other Special Events.
Friday Night Dinners All Month.
Birthday/Anniversary Dinner/Dance with live music 2nd Friday of every month.
Marines Cook Steaks every 4th Friday.
Check out our calendar for events and menus!
---
Back to top