Lodge Facilities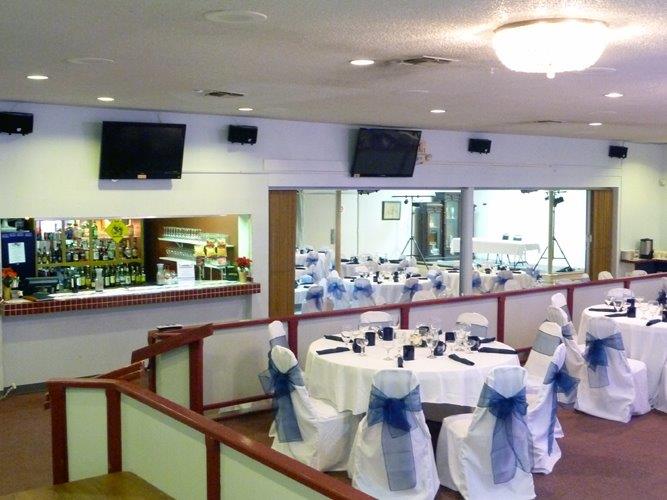 RV Parking
The San Antonio Elks Lodge can accommodate 7 RVs with 30/50 Amp full hookup (sewer water electric) service.
Full hookup spots are $25/day all year (longer term rates available).
We have plenty of Dry Camping available at $10/night with no electric, water or dump privileges. Parking is on a first come first serve basis.
We have an additional dump station in the center of the grassy field. The fee for dumping is $10.
On site washer & dryer available. Plenty of restaurants within walking distance
Contact us if you have more questions at sanantonioelks@gmail.com or call (570)899-6641. If there is no answer, please leave a message.
RV and visitor FAQ's
How far is the lodge from the Alamo? about 10 miles

What are the top attractions in San Antonio? The Alamo, River Walk, San Antonio Spurs, Six Flags, Sea World,

The Comfort Inn next door has discount coupons for Fiesta Texas and Sea World

What shopping is within 3 miles of the lodge? Super Wal-Mart, Costco, Sams, Bass Pro Shop, Home Depot, Lowes, Spec's Liquors, IMAX theater, 2 very large shopping Centers (La Cantera and the Rim), and 100 restaurants.

If I want to catch the bus to go downtown, where do I get on the bus? There is an express bus that goes to the River Walk. The easiest way is to catch the bus under the I-10/Loop-1604 overpass.

What golf courses are near the lodge? Cedar Creek GC (cheap), and La Cantera CC(expensive).

Is there a coin operated Laundromat near the lodge? The closest one is about 5 miles away. Sudsy's Coin Laundry at 4057 Medical Dr. 7:30 AM- 10 PM

Where is the closest drug store? There is a CVS within walking distance, on the other side of the Hilton. They also have some food items.

What is the address for pizza delivery? 15650 Market Hill, 78256

Delivery that is close by:

Dominos 210.646.6400

Subway

Pizza Hut

Is the area safe? Yes, however you should lock your vehicles, and store equipment when you are away from the RV. We have security cameras for the lodge building and the RV area.

Where are the circuit breakers? On the back of the shed

Are there any parking restrictions? Yes,

Do not park RVs on the lower lot next to the lodge

Do not block the two entry/exit areas to the large open lot.

Do not park in such a way as to block another RV from leaving.
San Antonio Elks Lodge Rental
Visit our website for rental information. SanAntionioElks.com or call 210.697.3331 and leave a message. The system will forward your message to a manager's email.We are a volunteer organization, so we schedule rental tours by appointment.
---
Back to top