Lodge Facilities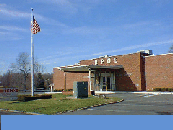 Bordentown Elks Lower Ballroom
The Lower Ballroom accomodates maximum 323 guests with bar service and stage. Available to rent.
Bordentown Elks Upper Ballroom
The Lower Ballroom accomodates a maximum 144 guests with bar service. Available to rent.
Charities Committee Bingo
Every Tuesday Night - Lower Ballroom Doors open @ 5:30 pm Progressive Jackpot
BPOE 2085 Member's Lounge
Bar Hours as of April 2021:
Monday: 2pm - 11pm
Tuesday: Closed
Wednesday: 2pm - 11pm
Thursday: 2pm - 11pm
Friday: 2pm - 12am
Saturday: 12pm - 12am
Sunday: 12pm - 8pm
Karaoke is held in the Member's Bar every second and fourth Saturday of the month.
---
Back to top