Lodge Facilities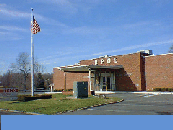 Bordentown Elks Lower Ballroom
The Lower Ballroom accomodates maximum 323 guests with bar service and stage. Available to rent.
Bordentown Elks Upper Ballroom
The Lower Ballroom accomodates a maximum 144 guests with bar service. Available to rent.
Charities Committee Bingo
Due to COVID 19 Restrictions, Bingo is currently suspended.
Every Tuesday Night - Lower Ballroom Doors open @ 5:30 pm Progressive Jackpot
BPOE 2085 Member's Lounge
Bar Hours as of April 2021:
Monday: 2pm - 11pm
Tuesday: Closed
Wednesday: 2pm - 11pm
Thursday: 2pm - 11pm
Friday: 2pm - 12am
Saturday: 12pm - 12am
Sunday: 12pm - 8pm
Karaoke is held in the Member's Bar every second and fourth Saturday of the month.
Covid-19 Safety Protocols Are Strictly Enforced.
Members and guests must wear face coverings when not seated.
Temperatures are to be recorded at the door.
Tables and chairs are not to be moved. They are prearranged to achieve a minimum distance of 6' between parties.
NJ restrictions still do not allow for dance floors. So while the jukebox may be playing your song, there is still no dancing allowed.
---
Back to top