Lodge Facilities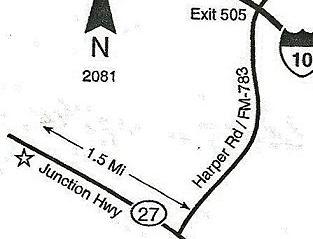 Kerrville BPOE Lodge # 2081
We are located at 1907 Junction Hwy, only a short, easy 4 mile drive from IH-10. Take exit 505,(Harper Rd.) to Kerrville. Make right turn on Junction Hwy. Go 1-1/2 miles; lodge on left. We would love to have you come and stay at our RV facility or if you are in town, stop by and say hello.
Kerrville Lodge #2081 = "The Friendliest Lodge in Texas" with the "Best People On Earth."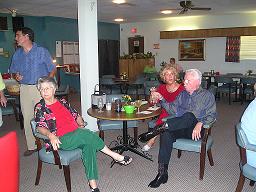 Lounge @ Lodge # 2081
Lounge is OPEN Tuesday thru Friday. CLOSED on Monday, Saturday and Sunday. Check calendar for Special Lodge Functions.
Wednesday Nites @ Lodge # 2081
At the Kerrville Elks Lodge, every Wednesday is "Burger and Dance Night". Beginning at 5:30 PM til 7:00 PM, enjoy a Grilled Angus Beef Burger or Grilled Chicken Filet on a Bun, with french fries and all the fixins for $8.00.
After your meal, relax and "kick up your heels" to the music of the "Classic Country Band", from 7:00 PM til 9:30 PM. Bet you'll agree that there is "No Better Place To Be", on a Wednesday night, than at the Kerrville Elks Lodge. For more information, Click on "Wednesday Dance".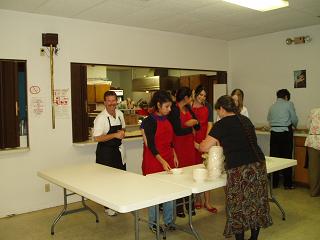 Friday Nites @ Lodge # 2081
Come on down to the Lodge every Friday Nite for a great dinner and Friendship. Please check our web site calendar or the Klarion calendar for menu and other events. Dinners are by reservation only and are served at 6:30 PM*. So, sign-up or call-in your reservation. Walk-ins are served after the reservations, based on food availability. Come a little early for the drink of your choice and the camaraderie of your fellow Elks. *Unless otherwise noted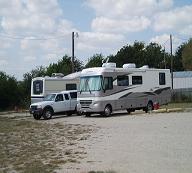 RV Parking @ Lodge #2081
Six pull-thru sites, for BIG RIGS and one back-in sites for Smaller Rigs.15/30/50 amp electric service and water at all sites. Dump Station on property. Wireless internet available, inside the Lodge, for those with wireless enabled devices. One & one-half miles to Wal-Mart Supercenter!
For March 11th, 12th and 13th the lodge is doing District Training and the RV sites are closed except for/with reservations; Donation requested: $20.00 per night or $120.00 per week.
---
Back to top