Lodge Facilities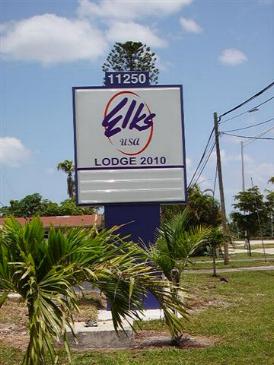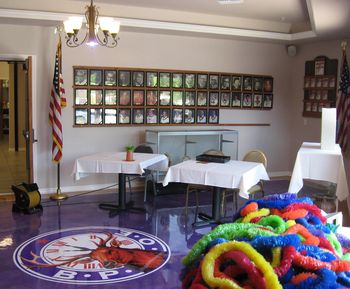 Lodge Foyer
Our Lodge Foyer set up for the VP Dinner June 29, 2013.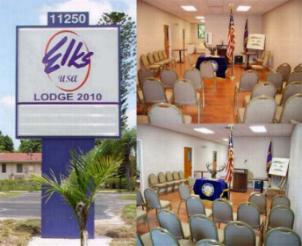 Lodge Office
THE RENOVATIONS OF OUR NEW LODGE BUILDING LOCATED AT 11250 TAMIAMI TRAIL EAST, NAPLES FLORIDA HAS BEEN COMPLETED.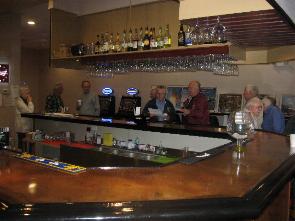 Lounge is Open Daily
The Lounge is open daily from 3PM until ? There is music on Saturday nights from 6 to 9 PM.
Dining Room for Dinners & Dances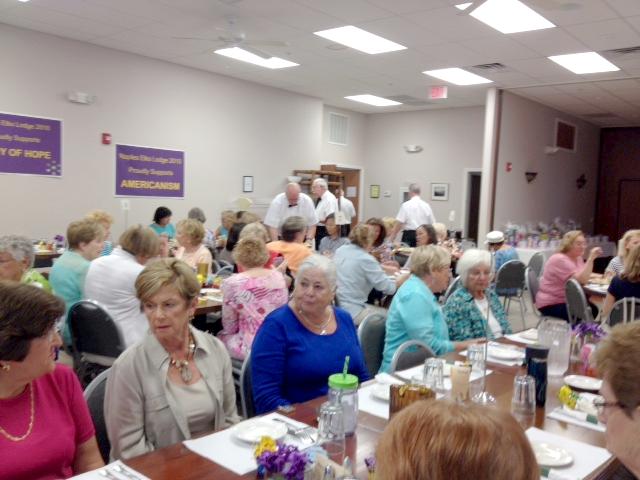 The Dining room is used for dinners and dances.
Dance Floor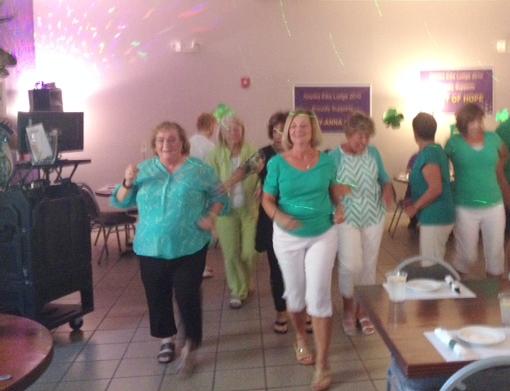 The Dance Floor is Large so we can all move about!
Bingo Hall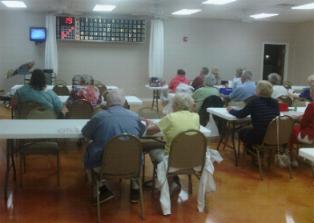 Tuesday 6:30 PM is Bingo at Naples Elks Lodge 2010. Doors open at 5:00 PM and snacks are available.
Lodge Parking Lot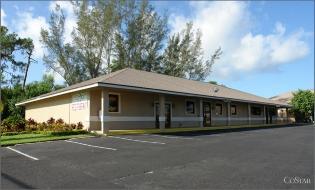 Naples Lodge Venues and Event Spaces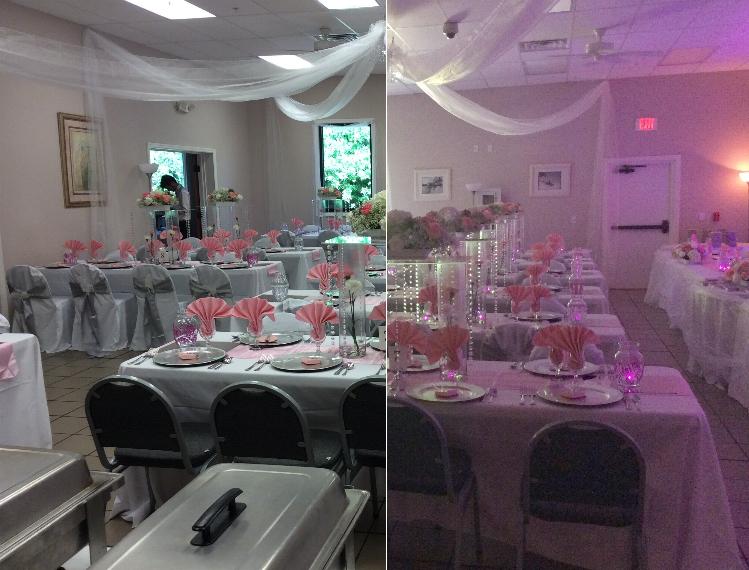 When planning your event Naples Elks Lodge has a variety of event spaces along with the ability to catering your event. Please call Roger Marx 239-417-9678 to make arrangements for your special event.
---
Back to top