Lodge Facilities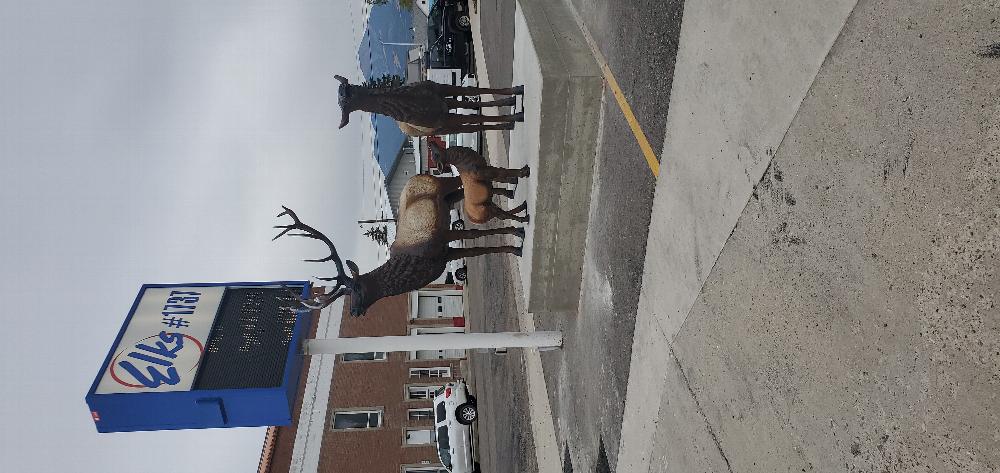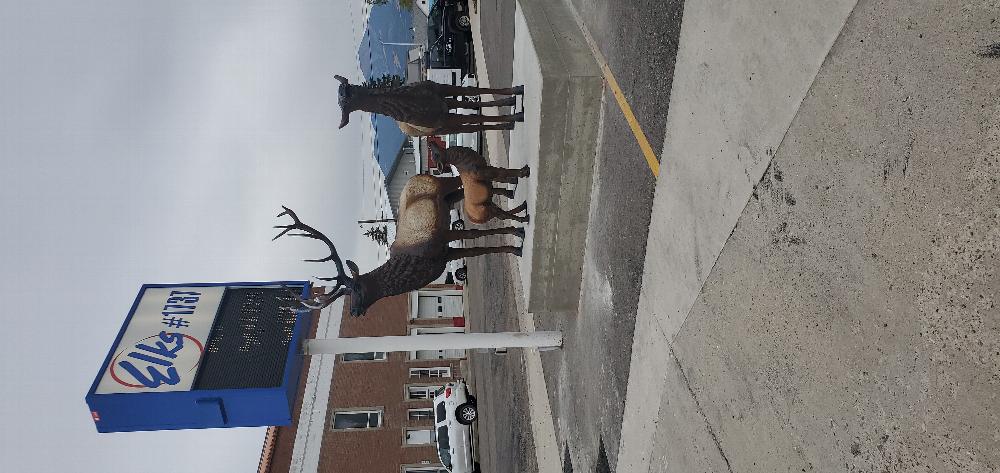 DEER LODGE ELKS LODGE
NEW BUILDING, CAPACITY OF 240 PEOPLE, FULL BAR, CATERING AVAILABLE.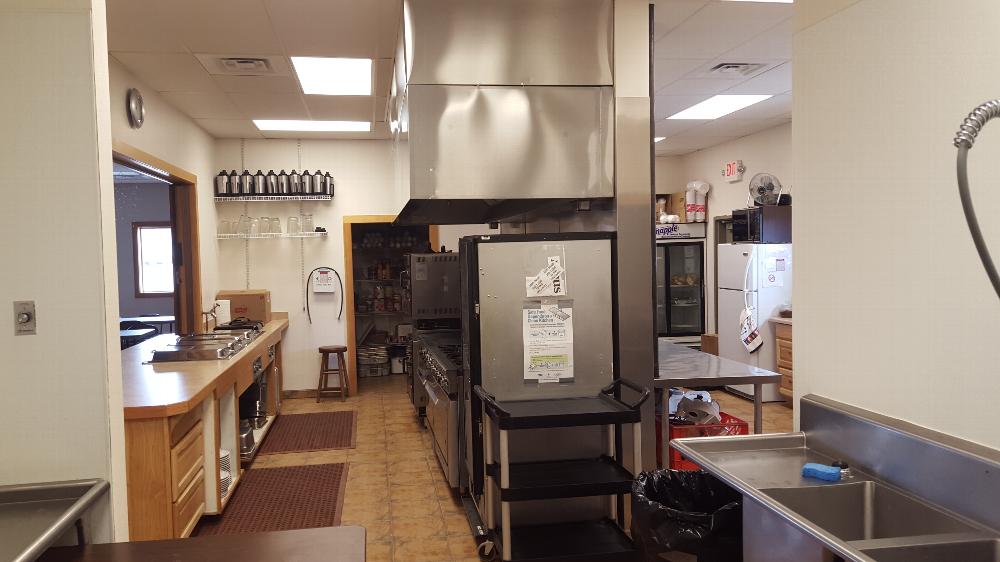 Full Kitchen
We have a full kitchen and will do catering for Wedding Receiptions, speciality events, parties, etc
Deer Lodge Elks Food and Rental
Icebreaker- Bar Area- $10.00 Per Person
Cocktail Meatballs
Assorted Cheese & Crackers
Assorted Veggie Tray (carrots, celery, olives, pickles) and Dip
Tortilla Chips and Salsa
Bar-B-Qued and/or Plain Chicken Drummies
###
Sandwich Menu-$10.00 Per Person
(Pick Two) -Ham, Beef, Turkey
(Pick Two) -Bread; White, Wheat, Sourdough, Rye, Hogie Bun or Croissant
Coleslaw, Baked Beans
Condiments include: Sliced American Cheese, Mustard, Mayo, Pickles,
Lettuce, Sliced Tomatoes, Sliced Onion and Potato Chips. Coffee, Tea, Water
###
Lunch Menu- $10.00 Per Person
Louie's Pasties with Beef Gravy
Soup &/or Salad (Pick One)
Assorted Cookies
Assorted Chips
Coffee, Tea, Water
###
Dinner Menu- $15.00 to $30.00 Per Person
*PrimeRib-$25.00 Baron of Beef-$15.00
*Steak and Lobster Style Shrimp - $30.00
Stuffed Chicken Breast -$15.00
*Subject to change based on current market price*
All Dinners include: Salad, Baked Potato, Dinner Roll, Dessert, Sour Cream, Horseradish, Butter, Coffee, Tea or Water.
+We also have a full bar and specialty Beers+
*For rental fees call (406)846-1737*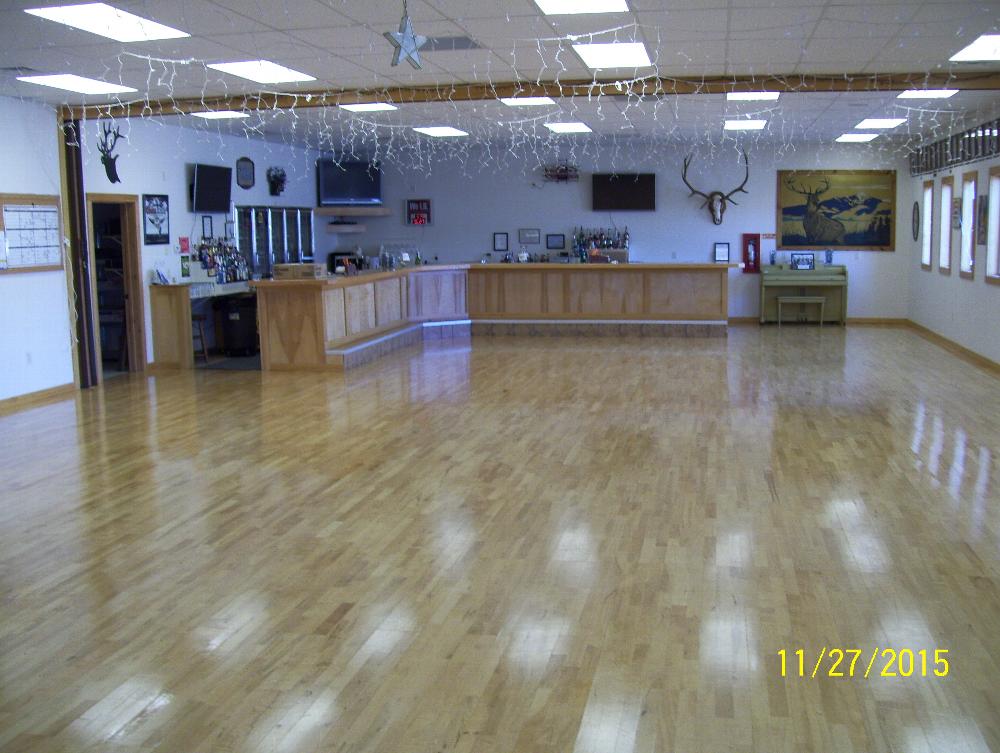 Bar
We have a full bar, our bartenders are all RAS certified, and work on a volunteer bases. Audio and video with three 55" LED TV's and a sound system with wired and wireless microphones.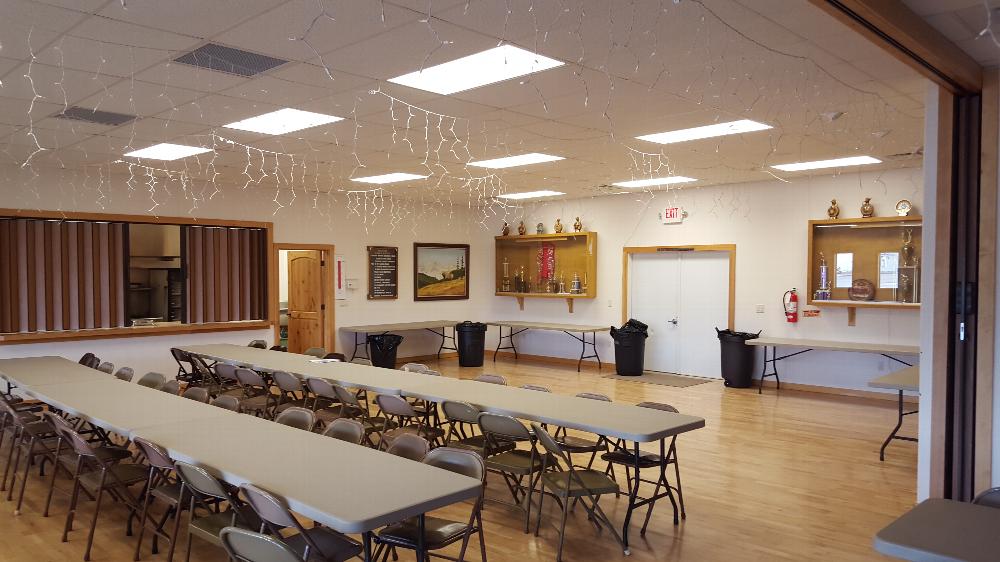 Meeting Room
Meeting Room available, Good Lighting, Seating, Tables, AV and Audio, Restrooms
---
Back to top