Lodge Facilities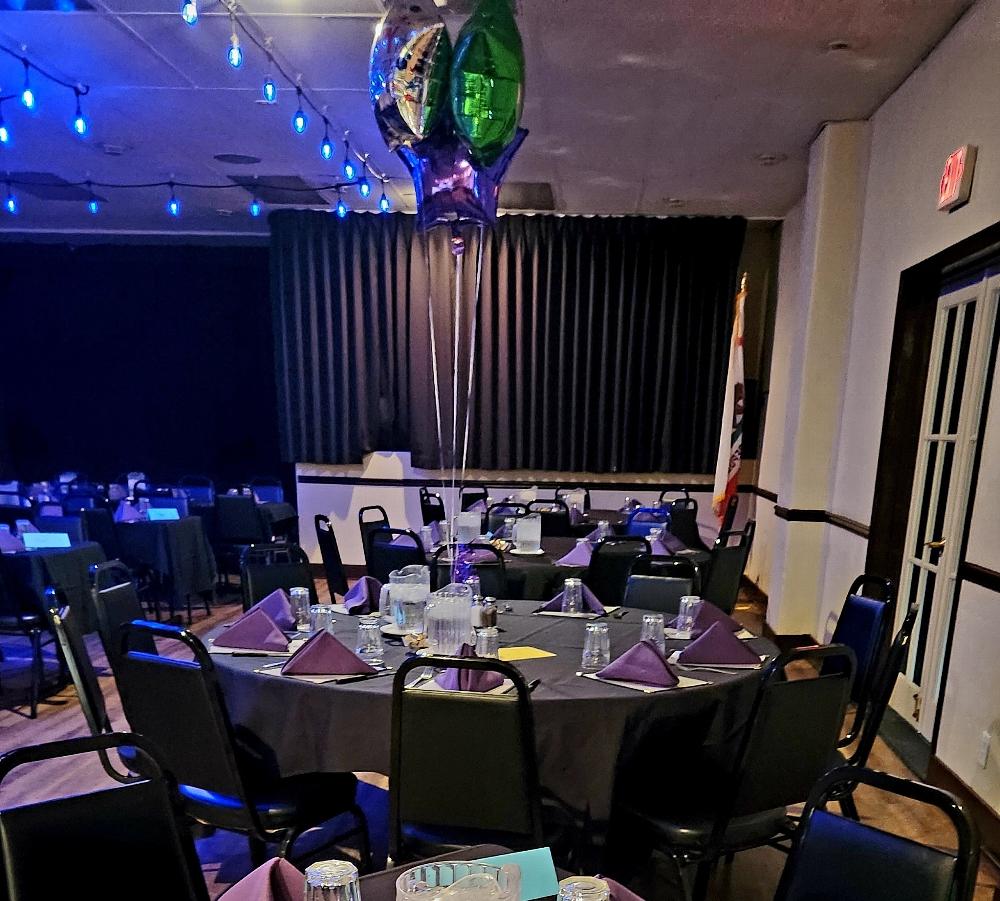 Lodge Dining Room
The Dining Room is available by reservation for an Anniversary, Birthday, Wedding Reception, Reunion or whatever party you may be planning. We serve both Buffet and Sit-Down Dinners as well, and a full bar is available. The Hall is also available for rental without food and drinks. We can seat up to 375 guests depending on your seating preference. Pricing varies depending on items selected. For details call Mark Leigh at the Lodge Office, at (209) 723-1240
Sky Lounge
Our Sky Lounge located on the second floor of our Lodge is open daily to members and their guests.
Hours of Operation:
Monday through Thursday 11 AM until 7 PM
Friday 11 AM until 10:30 PM
Saturday and Sunday 11 AM until 4 PM, NFL Football Season Sundays 9:30 AM until 5:30 PM
Come on down and visit the highest lounge in Merced for cold drinks and great company!!!
Lunch
Merced Elks is open for lunch Monday through Thursday from 11:30 to 1:30. Please hit the "Lunch Menu" tab to see our great offerings of delicious food!
Friday Night Dinner
Merced Elks is open on Friday Nights to members and guests for the beste food fare in town! Doors open at 5:00 PM and serving begins about 5:30 PM. The kitchen is open until 8:30 PM. Please hit the "Fri Night Menu" tab to see this week's menu. Members, remember to sign in your guests.
MERCED ELKS PARK RV SITES 3600 WARDROBE AVE MERCED, CA
RV SITES:27, WINTER SEASON (November 1 - March 31) FEE: $20 members, SUMMER SEASON (April 1 - October 31) FEE: $25 members, STAY: up to 14 nights, RESTROOMS, SHOWERS, LAUNDRY, ELECT:20/30/50 amp, WATER: AT SITES, DUMP SITES: For more information call the camp host, Suzie, at the RV Park (209) 500-7352. If you have any questions or would like to rent Elks Park for an event, please contact Clint at (209) 761-6801.
---
Back to top