LAS CRUCES ELKS LODGE #1119 IS PROUD TO ANNOUNCE THE OPENING OF OUR NEW RV PARK!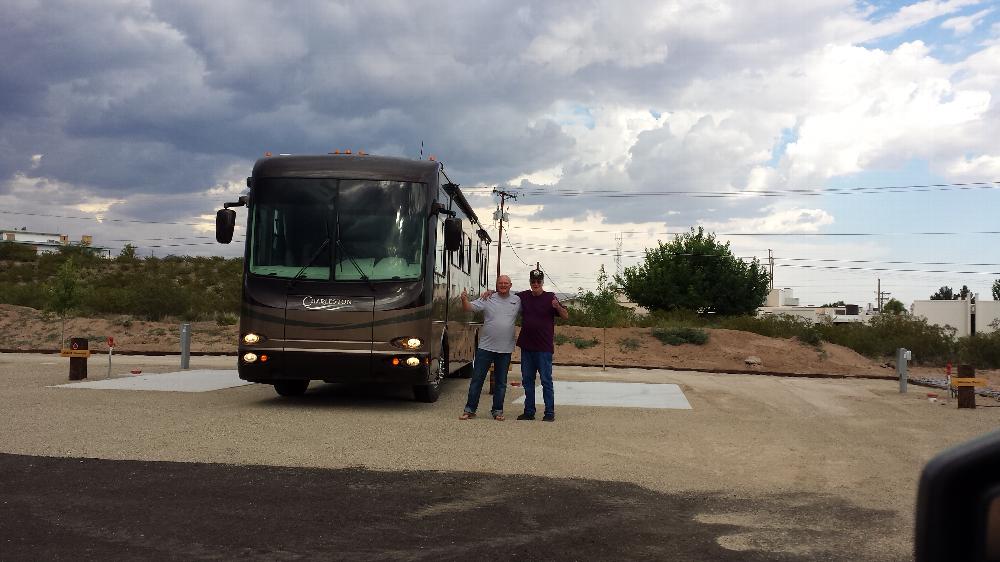 WE HAVE 6 FULL HOOK-UPS ON THE SOUTHSIDE WITH A SEPARATE DUMP STATION NEARBY & 4 OLDER DRY HOOK-UPS ON THE NORTH FACE OF THE BUILDING. YOU WILL BE ABLE TO DUMP AT THE STAND ALONE STATION UPON DEPARTURE.
PARK RULES AND INFORMATION:
LODGE HOURS OF OPERATION: ​MON- THURS​ - 3PM TO CLOSE
​​​​​​FRIDAY​ - ​2PM TO CLOSE
​​​​​​SAT- SUN​​ - NOON TO CLOSE
​​​​​​​​(11AM ON NFL SUNDAYS)
$25 PER NIGHT- DUE AT 3:30PM DAILY
PAYABLE TO THE BARTENDER ON DUTY. SIMPLY BUZZ IN AND STAFF WILL GLADLY HELP YOU OUT.
STAY - 10 DAY MAXIMUM; IF YOU NEED TO STAY FOR A LONGER PERIOD DUE TO EXTENUATING CIRCUMSTANCES PLEASE ASK TO SPEAK TO A LODGE OFFICER TO ASK FOR PERMISSION.
11PM NOISE ORDINANCE BY THE CITY, NO LOUD MUSIC OR NOISE AFTER 11PM
ABSOLUTELY NO ALCOHOL CONSUMPTION IS ALLOWED OUTSIDE YOUR RV. ONLY IN THE LODGE OR IN YOUR COACH.
PLEASE BE SURE TO PICK UP AFTER YOURSELVES AND HELP KEEP OUR PARK NICE FOR THE NEXT PERSON.
IF YOU NOTICE DAMAGE OR NEEDED MAINTENANCE PLEASE CONTACT OUR FACILITIES MANAGER @ (575) 640-6208
IF YOU HAVE AN EMERGENCY PLEASE DIAL 911. FOR NON-EMERGENCIES OR TO REPORT SUSPICIOUS ACTIVITY PLEASE CALL THE LAS CRUCES POLICE DEPARTMENT @ (575) 526-0795
FOUR ADDITIONAL SITES
SEVERAL RV ELECTRICAL HOOK-UPS (THREE (3) THIRTY AMP & 0NE (1) 50 AMP) ARE AVAILABLE FOR LODGE MEMBERS AND VISITING ELKS ON THE SOUTHWEST SIDE OF THE LODGE BUILDING. THERE ARE ALSO 2 WATER SPICKETS AVAILABLE ON A FIRST COME FIRST SERVE BASIS
FOR MORE INFORMATION, CALL THE LOUNGE @ (575) 526-6431