Lodge Facilities
Uno Mas Lounge
Lodge Hours of Operation:
Summer 2019
Monday thru Thursday - 3pm to Close, Friday 2pm to Close, Saturday and Sunday 12 Noon to Close.
(NFL Sundays - Open @ 11am)
Food Specials Available Weekly
Monday Nights feature Green Chile Cheeseburgers w/all the fixins'!
Tuesday Night - What else? Taco Tuesday! (& Burritos)
Wednesday is BINGO NIGHT and feature our "Bingo Menu"
Doors open at 5pm and games commence at 6:30
Thursday Night is "Wing Night"!
Friday Night Meals are Awesome! See calendar for menu
Friday evenings will offer various Entertainment choices ranging from Karaoke to DJs' to Live Music or Free Jukebox!
For information call the Lounge @ (575) 526-6431
We are located approximately 45 miles NorthWest of El Paso and Juarez, Mexico via Interstate 10.
Crying Elk Casino
Casino is open Monday thru Friday from 3 pm; Saturday at 1 pm and Sunday from 1 pm till 7 pm. Opens at 1 pm on holidays. Casino may close early if there are no customers in the lounge or casino.
RV Parking!
LAS CRUCES ELKS LODGE #1119 IS PROUD TO ANNOUNCE THE OPENING OF OUR NEW RV PARK!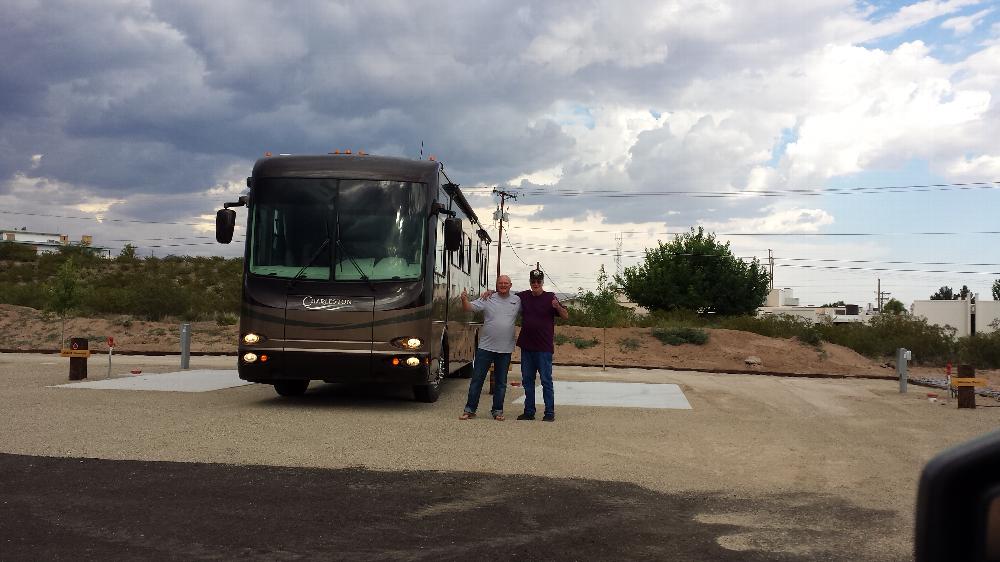 WE HAVE 6 FULL HOOK-UPS ON THE SOUTHSIDE WITH A SEPARATE DUMP STATION NEARBY & 4 OLDER DRY HOOK-UPS ON THE NORTH FACE OF THE BUILDING. YOU WILL BE ABLE TO DUMP AT THE STAND ALONE STATION UPON DEPARTURE.
PARK RULES AND INFORMATION:
LODGE HOURS OF OPERATION: ​MON- THURS​ - 3PM TO CLOSE
​​​​​​FRIDAY​ - ​2PM TO CLOSE
​​​​​​SAT- SUN​​ - NOON TO CLOSE
​​​​​​​​(11AM ON NFL SUNDAYS)
$25 PER NIGHT- DUE AT 3:30PM DAILY
PAYABLE TO THE BARTENDER ON DUTY. SIMPLY BUZZ IN AND STAFF WILL GLADLY HELP YOU OUT.
STAY - 10 DAY MAXIMUM; IF YOU NEED TO STAY FOR A LONGER PERIOD DUE TO EXTENUATING CIRCUMSTANCES PLEASE ASK TO SPEAK TO A LODGE OFFICER TO ASK FOR PERMISSION.
11PM NOISE ORDINANCE BY THE CITY, NO LOUD MUSIC OR NOISE AFTER 11PM
ABSOLUTELY NO ALCOHOL CONSUMPTION IS ALLOWED OUTSIDE YOUR RV. ONLY IN THE LODGE OR IN YOUR COACH.
PLEASE BE SURE TO PICK UP AFTER YOURSELVES AND HELP KEEP OUR PARK NICE FOR THE NEXT PERSON.
IF YOU NOTICE DAMAGE OR NEEDED MAINTENANCE PLEASE CONTACT OUR FACILITIES MANAGER @ (575) 640-6208
IF YOU HAVE AN EMERGENCY PLEASE DIAL 911. FOR NON-EMERGENCIES OR TO REPORT SUSPICIOUS ACTIVITY PLEASE CALL THE LAS CRUCES POLICE DEPARTMENT @ (575) 526-0795
SEVERAL RV ELECTRICAL HOOK-UPS (THREE (3) THIRTY AMP & 0NE (1) 50 AMP) ARE AVAILABLE FOR LODGE MEMBERS AND VISITING ELKS ON THE SOUTHWEST SIDE OF THE LODGE BUILDING.
WATER IS AVAILABLE, PLEASE PROVIDE YOUR OWN HOSES, COME INTO THE LOUNGE AND THE BARTENDERS WILL BE HAPPY TO HELP YOU OR YOU MAY CALL AHEAD OF TIME TO CHECK FOR AVAILABILITY.
FOR MORE INFORMATION, CALL THE LOUNGE @ (575) 526-6431
Golfing in Las Cruces!
---
There are several excellent golf courses in the greater Las Cruces area. Here are some links to those nearest our Lodge
---
Back to top