Lodge Facilities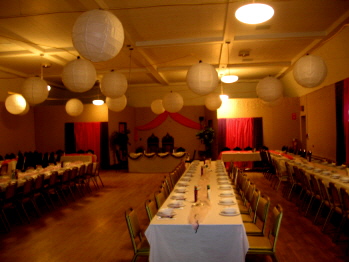 Lodge Room/Ballroom
The Lodge Room (also known as the ballroom) can seat 200+. It is the largest ballroom in the Bemidji area. A rustic wood floor and newly remodeled mini bar for function rentals complete this room. It is not set up with a P.A. system, however there is a raised platform located in the back/center for D.J's and bands to set up. The cost of rental is $200 and the mini bar is $150 (to cover the cost of use). Special discounts are given to Elk members.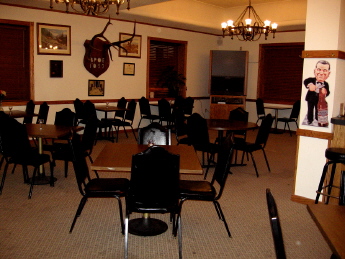 #1052 Lounge
Our lounge will seat up to 150 people. We have a back meeting room for small gatherings, as well as a trophy room mini lounge set up with a love seat, reclining chair and T.V. The main lounge has two dart boards, a pool table and a big screen T.V. With large windows and a warm setting, the lounge is a wonderful conversation place.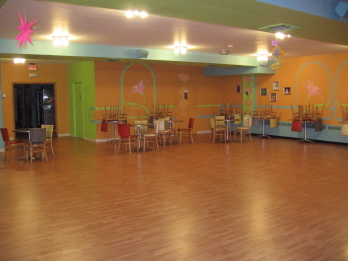 Dining Room
The newly remodeled dinning room is located on the "first" level of the lodge. It features large windows that offer wonderful natural lighting, a newly installed wooden floor thanks to Jon and Suzy Langhout, and bright, vivid walls in an art-deco pattern. It is $200 to rent and can be arranged to have a small mini bar for an additional $150. The dining room can seat between 80-100 people and is equipped with a state-of-the-art P.A. system.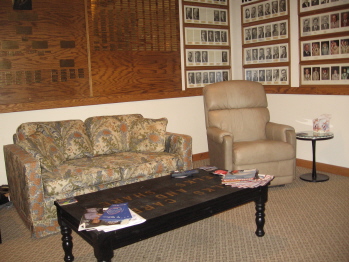 History Room
The History room is located just off from the main lounge and features the history of the Bemidji Elks Lodge #1052. Adorned with memories and accomplishments, the History room also features a love seat and reclining chair. We invite you to sit, converse and wander down memory lane with the membership of past, present and future.
---
Back to top