Lodge Facilities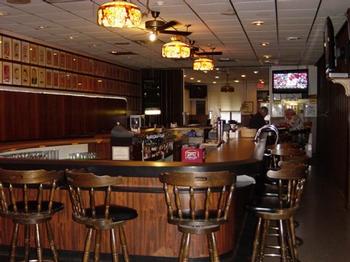 Grill Room/Members' Lounge
Trenton Lodge has a full service bar with a large selection of spirits and cordials, and a service bar for special functions. , Two 42 inch TVs and a 60 inch TV and jukebox. Accomodates up to 130 persons. Bar food available for purchase. Hours of Operation:Monday 5pm till close Tuesday 5pm till close Wednesday 5 till close Thursday 7 till close Friday 5 till close Saturday 4 till close Sunday 2 till close The Grill Room will be open during Lodge Events and Community Activities, closed on Thanksgiving, Christmas, and Easter.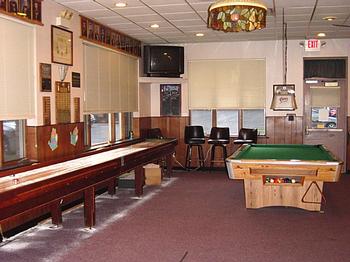 Game Room
A large room with a pool table, shuffleboard table, American and English darts and card tables.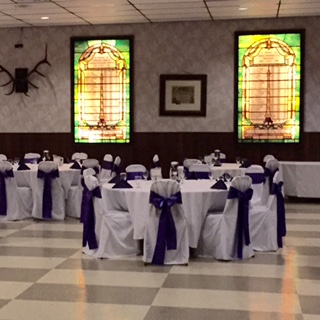 Ballroom
Accommodates up to 325 persons. PA system, stereo with CD player. This spacious ballroom divides into two smaller rooms, each with bar service. Bandstand and raised seating for special affairs. LIGHTING UPGRADED TO LED LIGHTING IN 2015! Click here for more information.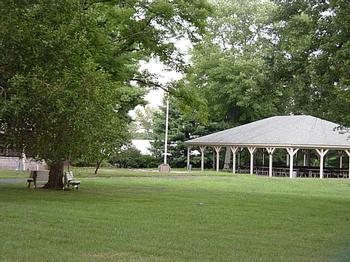 Special Childrens' Park dedicated to Joe Buch, PGER
A secure five acre passive recreation area, with a picnic pavillion, a service pavillion with grills, and a restroom building.
Parking
Accommodates up to 125 cars, additional lawn parking available.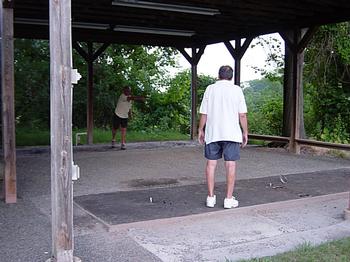 Quoits (like horseshoes, but better)
Trenton Lodge has professional red clay quoit pits under a pavillion with lights. Quoits is a competition like horseshoes that can be played by singles or teams. A "quoit" is a round, metal ring, that is flat on the bottom, convex on top, and weighs about 24 ozs. The pins are only 1 3/4" to 2" above the ground and 21' apart. The challenge is to get a ringer. This game is particular to the Trenton, NJ area.
Conference Room
Accommodates up to 25 persons, overhead, view screen, and other presentation aids available.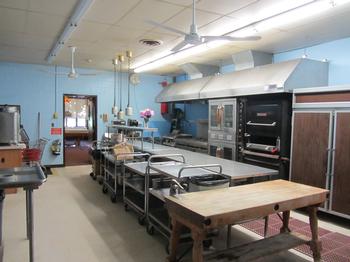 Full Service Kitchen Area
A full service kitchen with gas ovens, range, convection ovens, a deep fryer and griddle, dishwasher, ice machine, food prep and food service counters, pantry, and a full complement of table settings and serviceware.

Memorabilia on Display
The Trenton Lodge has many items that tell a little about the history of Elkdom, and a lot about our Lodge. We have a trophy case, memorabilia case, and a display of Lodge, District and State pins from all over the United States. The pin collection is just a sample of the thousands that have been collected over the last 35 years.
---
Back to top