Lodge Facilities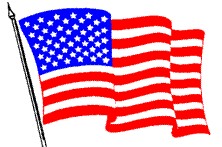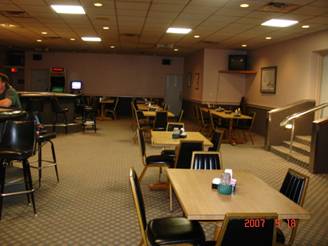 DINING ROOM
THE DINING ROOM IS OPEN EVERY FRIDAY NIGHT FROM 6:00 TO 9:00 PM.
LUNCH MONDAY THROUGH FRIDAY 11:30 AM TO 1:30 PM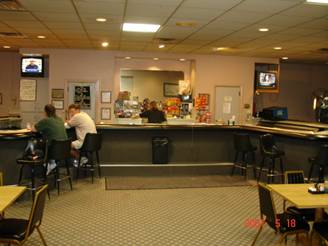 LOUNGE
The club's normal business hours are as follows: Monday thru Thur.---11:00 am to 10:30 pm Friday--------------11:00 am to Midnight Saturday------------12:00 pm to Midnight Sunday-------------- 5:00 pm to 9:00 pm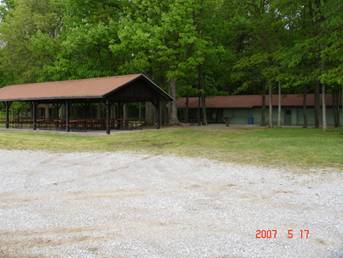 ORBISON RUSK RECREATION CENTER
ONCE A MONTH THE LODGE HOLDS SPECIAL EVENTS THROUGHOUT THE SUMMER. THE EVENTS INCLUDE FISH FRIES, PIG ROAST, FAMILY PICNIC, WIENER ROAST AND STEAK FRY. THE ORBISON RUSK RECREATION CENTER CAN BE RENTED FOR PERSONAL PARTIES, FAMILY REUNIONS OR OTHER SOCIAL EVENTS, JUST CALL CANDI SWARTZ.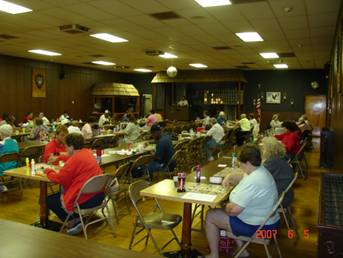 BINGO (NONSMOKING)
NONSMOKING NONSMOKING NONSMOKING BINGO IS HELD EVERY TUESDAY NIGHT IN THE BALLROOM. EARLY BIRD BINGO STARTS AT 7:00. WE SELL INSTANT BINGO TICKETS.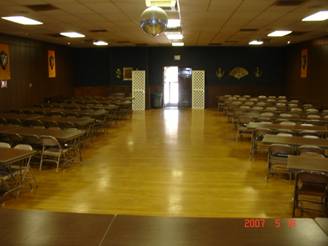 BALLROOM
THE BALLROOM CAN BE RENTED FOR ALL TYPES OF PARTIES, MEETINGS, CLASS REUNIONS, WEDDINGS, ETC. CALL ESTER HOCKER AT (937)335-7805.
Lodge
OUR LODGE IS NON-SMOKING
---
Back to top