Lodge Facilities
Port Townsend Elks RV Park
16 RV sites with 30 amp service and water. 7 are back-in, and 9 are pull-thru. All sites are 33 feet wide and 55-65 feet long. Conveniently located adjacent to the Lodge. There is a lovely indoor cabana (by reservation) well-equipped for your group pot-luck dinners, and a fire pit to to sit around and roast marshmallows! The closest dump station is within a mile, just before the entry to Fort Townsend State Park.
Here are some useful local links for planning your trip & during your stay.
FOR MORE INFORMATION, OR TO RESERVE AN RV SPOT, CALL THE CAMP HOST AT: 360-531-4162
Our rates are $20.00 a night for Elks, and $25.00 a night for guests of Elks RV's (stays must be concurrent)
Wooden Boat Festival, Sep 6, 7 & 8: At this time, the RV Park is fully reserved, but we still have up to 4 dry camping spots available by reservation.
A Lodge for Special Events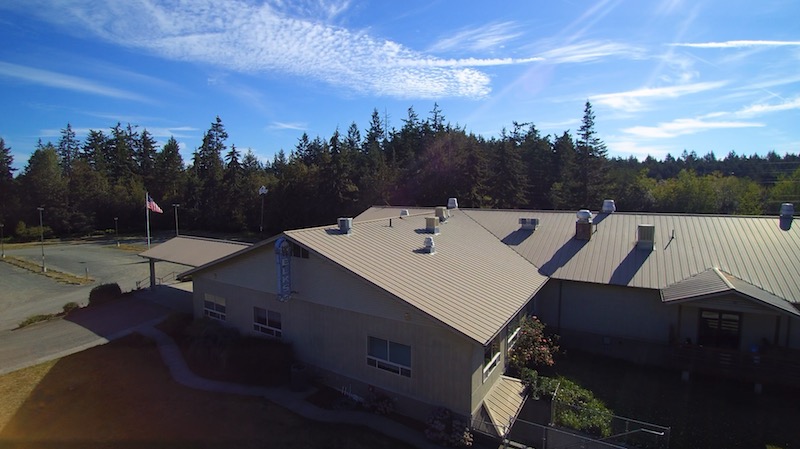 Located just outside the city limits of Victorian Port Townsend, Elks Lodge #317 is large enough to accomodate up to 450 people for a single event. This lovely facility provides a professional event coordinator who is happy to aid in the success of your special occassion. We also offer catering by one of Jefferson County's finest chefs. This Lodge is by far, one of the nicest places in East Jefferson County, for people to meet and enjoy a special celebration in a beautiful setting. If you have any questions regarding our facilities for an event such as a Birthday, Wedding, Reunion, etc., call the Lodge Tuesday through Friday from 9:00-1:00 and ask for Chris.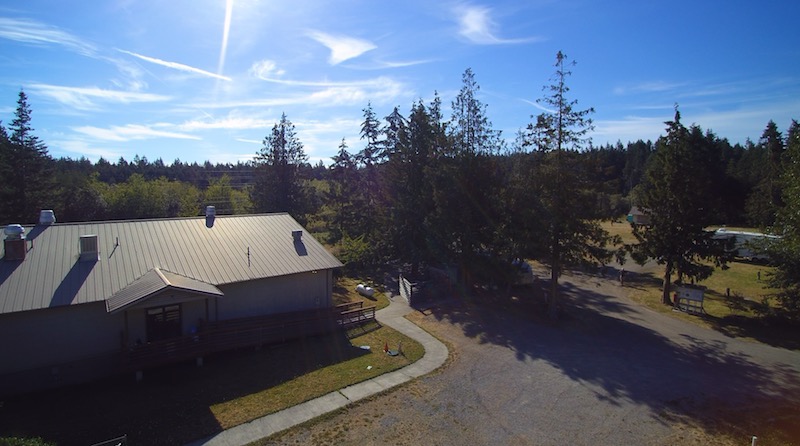 drone photography courtesy of rvertv.tv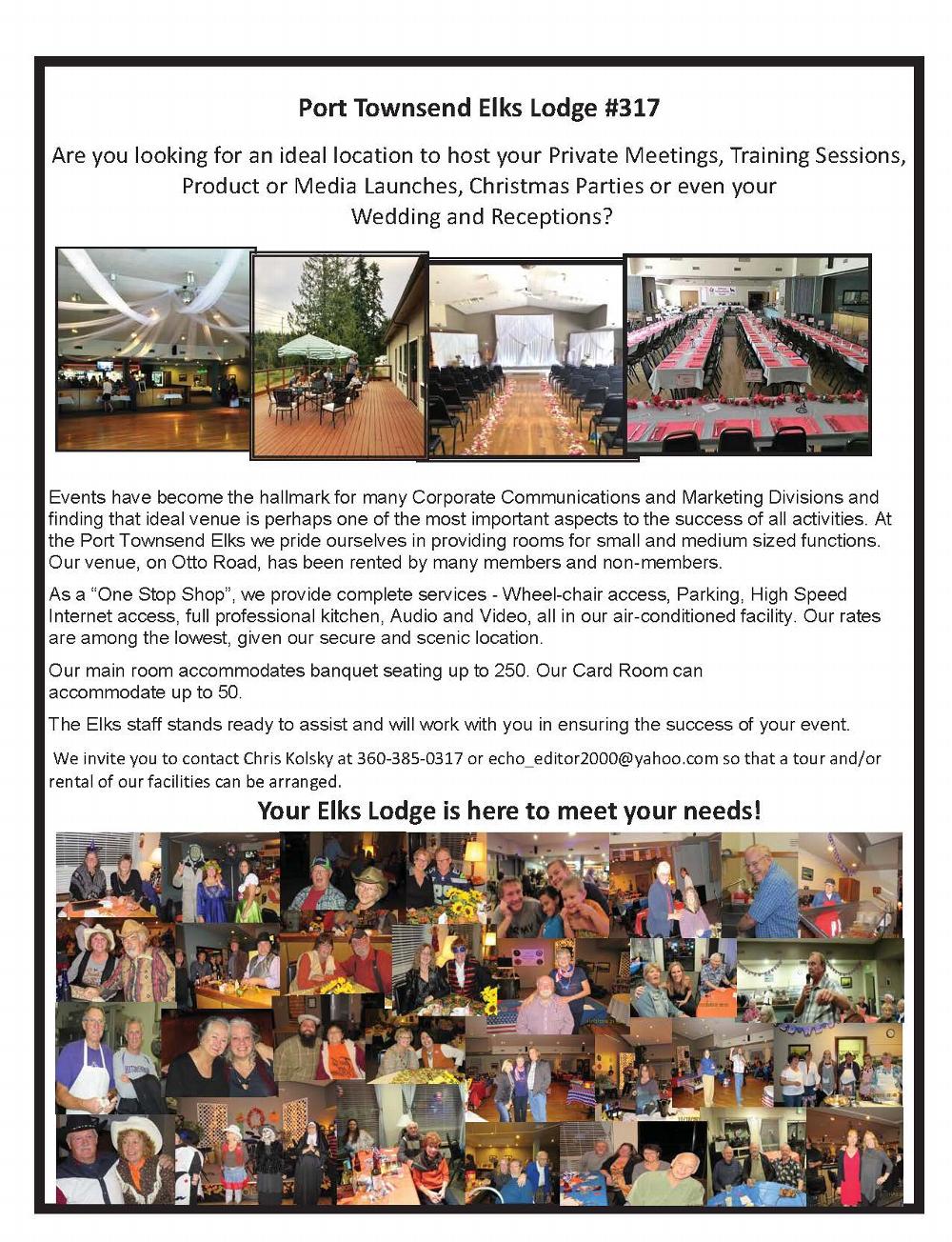 Port Townsend Elks Lodge #317
VETERANS STAND DOWN 2019 - Monday July 29th from 9:00 a.m. - 3:00 p.m. Open to All homeless Veterans, Veterans in need and their families. Hot Breakfast, Hot Lunch, Benefits Counseling, Housing Assistance, Legal Aid, Health Screening, Employment Assistance, Free Clothing and Bedding.
---
Back to top