Lodge News
Dictionary Project Back in Operation
On Sept 22, 2023, the following members and spouses participated in preparing 1,950 dictionaries for distribution to third and fourth graders at 12 Indian River County schools: Terry Ketcham, Jane Ferguson, Joe Palowich, Carol Palowich, Terry Williamson, Rich Winckle, Pam Winckle, Karen Guidry, Deb Stuller, Scott Stuller and Project Manager Paul Diaz.
Part of the preparation included stuffing this letter from Elroy The Elk in each dictionary.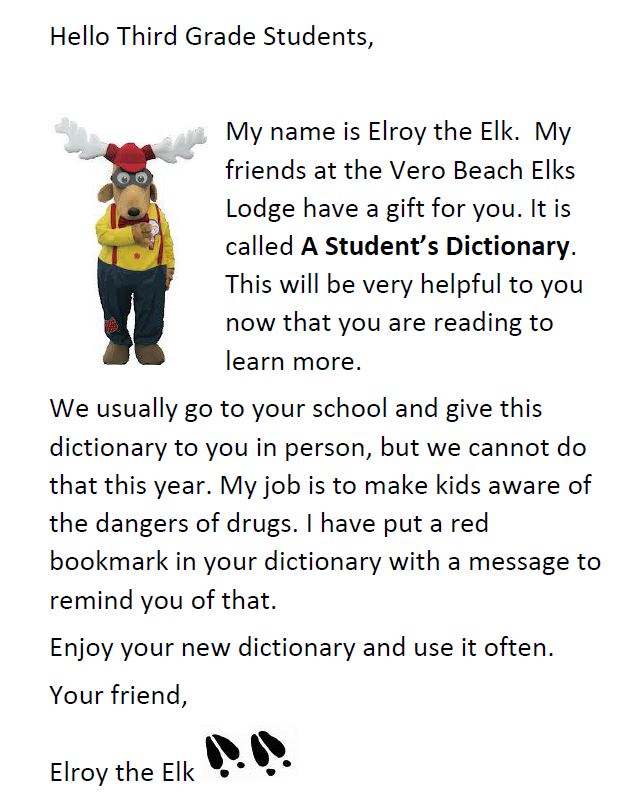 The dictionaries were all delivered by the end of September, 2023. Click here to see a photo gallery of our dictionary presentations.

Posted by: Vero Beach, FL #1774 (09/25/2023)
---
Back to top