Lodge News
Sunday DECEMBER 5th - The Annual Memorial Service was held to Honor all of our Absent Members lost this year.
The Annual Memorial to our Absent Brethren - Sunday December 5th 2021 -
Left to Right: Vicky May Exalted Ruler - Joe Sommers PER - Cookie Faulkner - James Fulks PER - Barb Irelan PER - Bob Ford PER - Rick Newsome - Jimmy Hillegas PER - Bruce Kenipe PER (back row)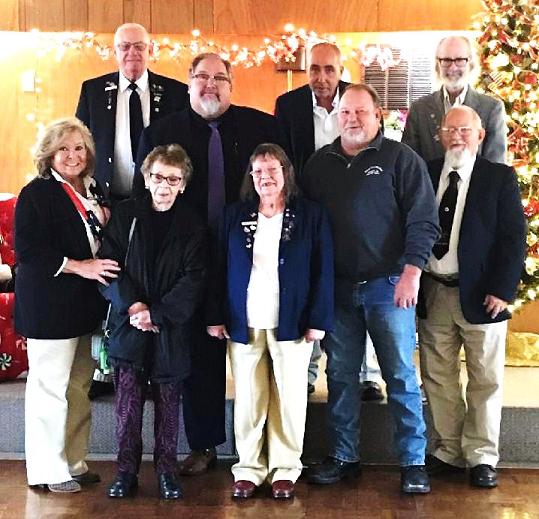 MEMORIAL SERVICE was held to Honor All of Our Members Lost this Year.
Elks are never forgotten, nor forsaken.

Posted by: Dunkirk, IN #1776 (12/01/2021)
---
Back to top