Lodge #2708 Home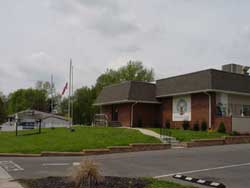 A Lodge Dedicated to the Motto "Elks Care Elks Share".

Exalted Ruler Dorothy Morrison

I encourage you to visit Deptford Elks #2708.

General Membership Meetings first and third Tuesdays. Exceptions: third Tuesday only in July and August and the first Tuesday in December.

Directions to 733 Highland Avenue, Deptford NJ. Highland Avenue connects Cooper Street and Tanyard Road in Deptford. Please call 856-848-7373 for more detailed directions. We are open 7 days a week. Monday to Friday hours 12 pm to at least 8 pm. Saturday hours 11 am to at least 11 pm. Sunday hours 12 pm to at least 6 pm. Stop in any time or go to our calendar and join us at one of our lodge events.

Thank you for visiting our website. Please sign our Guest Book.
---
Back to top