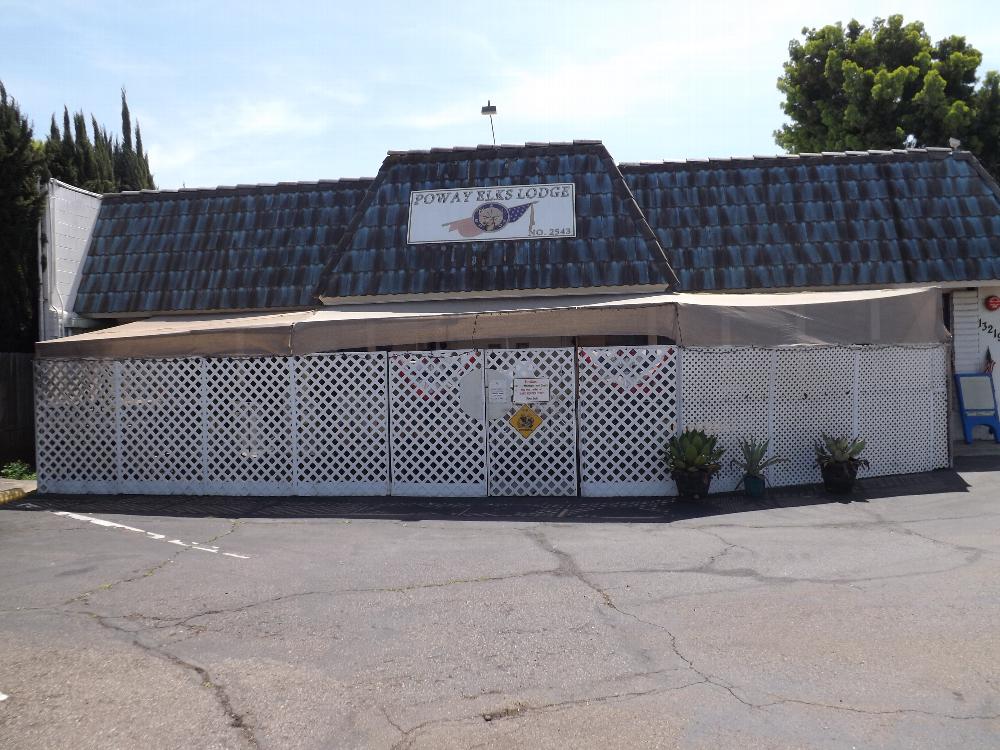 Poway Elks Lodge #2543 is a non-profit fraternal organization dedicated to Community Service, Veterans Service, Youth Activities, Drug Awareness Programs and Scholarship Programs
Lodge meetings are held every 2nd and 4th Tuesday of the month at 7:00 pm (Elk Members ONLY)

We are located at 13219 Poway Road Poway, CA 92064

Lodge Hours:
Monday - Friday: 2:00 - 8:00pm
Saturday: Noon - 8:00pm
Sunday: 9:00am - 6:00pm
(Hours may vary depending on notifications from the CDC, the State and Local governments regarding 'social distancing' and the Corona virus pandemic guidelines and as 'business warrants'.)
View our calendar on our virtual homepage for meal service and other Lodge activities.
We have a wonderful hall for rent to host Weddings, Anniversaries, Baptisms, or any other party or special dinner. Come celebrate with us! Call our Lodge @ 858-748-2543 for arrangements.
VISA and MasterCard Credit Cards Accepted

Cyber-Assistant / Lodge Bulletin Editor: Janet Rasmussen, PDDGER powayjanet@gmail.com

Lodge - Social Quarters: (858) 748-2543
We have a 3 space site (up to a 30' RV) for RV parking available to visiting Elks. Water and electricity available however no sewer dumping.
$23.00 a night with maximum day stay of 14 days. Call for reservations @ 858-748-2543.
powayelks2543