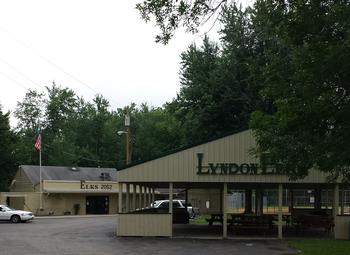 Welcome to Lyndon Lodge #2052.

Just selected as "The Best Lodge In Kentucky"
Our meetings are held on the first and third Wednesday of each month at 7pm
Our Lodge hours are Sunday through Friday 1:00 pm - 10:00 pm and Saturday 3:00 pm - 10:00 pm.

We welcome visiting Elks with motor homes, but we can only provide space for dry hookups, at north end of parking lot. NO ELECTRICAL HOOKUP AVAILABLE.
During your summer visits, cornhole boards and horseshoes are available upon request.

Visit us in Louisville (Lyndon) Kentucky and experience some good southern hospitality.