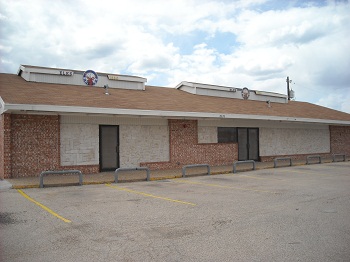 Welcome to the San Angelo Elks Lodge.
Our lodge is located at 2121 S Chadbourne St, San Angelo, TX 76903.
Our Grill and Bar are Open every Thursday, Friday, and Saturday from 5pm to 10pm, except during meetings. We usually have a special meal on Saturday evenings 6pm to 7:30pm. Check the Calendar tab for info about our upcoming Saturday meal.
Lodge Meetings are every first & third Thursday of the month at 7pm.
We do not have RV facilities. However, we have an unpaved parking area next to our lodge. Visiting Elks can make arrangements through our secretary to park an RV overnight. To make arrangements, or to make any other inquiries, please call the lodge (325) 227-6920.