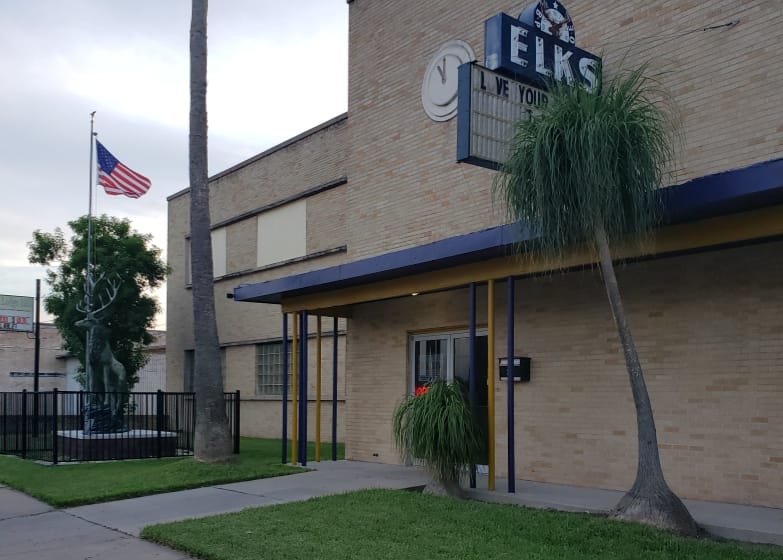 251 North Reagan Street
San Benito, TX 78586
(956) 399-1351
Opening hours:
Sunday through Saturday 12:00 PM - 7:00 PM
With Lodge meeting the 1st and 3rd Thursdays of the Month
The San Benito Elks Lodge was instituted on Thursday, April 20, 1944 with 107 charter members. Their motto was "No organization is worthy of its existence unless it renders a real service to the community. The first Exalted Ruler was Felix L. Gay, Sr. Ground was broken for the present San Benito Lodge building on July 23, 1949 and the cornerstone laid on October 7, 1949. The membership moved into the new building on Monday, February 20, 1950 and held the first initiation on Thursday, February 23 with 61 candidates being initiated, the San Benito Lodge slowly grew to its peak membership of 645 members in January of 1953. From its inception in 1944 to now the San Benito Elks Lodge continues to work toward the betterment of the community, the state, and the nation.