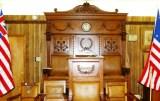 We are Elks Lodge #683, MARSHALL, TX.
Meets second and fourth Wednesdays, except for July, November and December. During these months meetings are only on the second Wednesday of the month at 6:30 P.M.
At 411 E Austin St, Marshall, TX 75670
We're having a great year here in Marshall and would like to invite you to visit us.

Lounge Hours 4pm to 10pm Tuesday through Saturday
Closed on Sunday