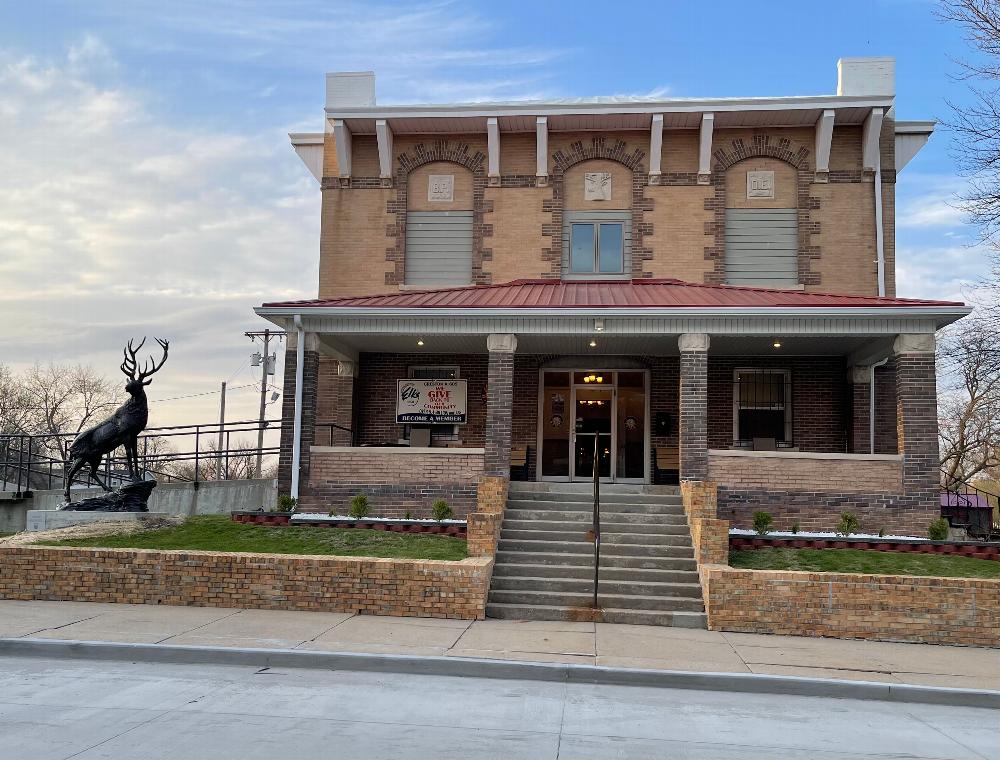 Welcome to our Creston, Iowa Elks Lodge Home Page.

Creston, Iowa, a city of about 8,200 better known as the 10,000 Crestonians, is located about 100 miles East of Omaha, Nebraska or about 75 miles southwest of Des Moines, Iowa on U.S. Highway 34. Creston is one of the stops of the Amtrak passenger train. It stops in Creston twice a day; once Eastbound and once Westbound.

Creston has at least 3 lakes within easy driving distance known for their good fishing. Deer, Pheasant and Turkey hunting is also good in the area.

Come and visit the area and our Lodge

Clubroom opens 4:00 P. M. Tuesday through Friday and 11:00 A. M. Saturdays. Dining room is open Thursday through Saturday and pizza is available in the main bar Tuesday through Saturday.

Lodge meetings are 1st & 3rd Thursdays, except July, August, and December then first Thursdays only. Address: 403 W Montgomery Creston, IA 50801

Again welcome and feel free to sign our Guest Book.