Lodge #317 Home
(page last updated 4/10/21)
WHAT'S HAPPENING AT THE LODGE:
We are open Tuesday - Saturday, 3-8 pm and Sundays 12:30-6 pm.
We are now at 50% capacity (eff. 3/23) for In-House dining.
All required safety measures will be in place; masks are required anytime you're not seated eating or drinking.

In-House Tuesday Dinners and In-House Thursday Fish & Chips have resumed - AND Joker's Wild is back!

We will also continue having To-Go Tuesday Dinners and To-Go Fish & Chips.
We'd love to see you back at the Lodge! Stay Safe!
Tuesday Night Dinners are back, In-House or To-Go!
Tues April 13th - Pork Ribs, Baked Beans with Bacon, Corn Muffins
Online ordering for Tuesday Dinner To-Go!
Fish & Chips To-Go Early-Bird Online Ordering!
Order anytime all week up until 1:45 pm Thursday
OR
To phone in your order, call the Lodge on Thursday between 2:00 and 5:00 pm
Play Cornhole at the Lodge!
Sundays 1-6 pm - Public welcome!
Office Hours
Tuesday through Friday 9am - 1pm
Our RV Park is OPEN (eff 6/18/20)
(scroll down to see our Facebook feed)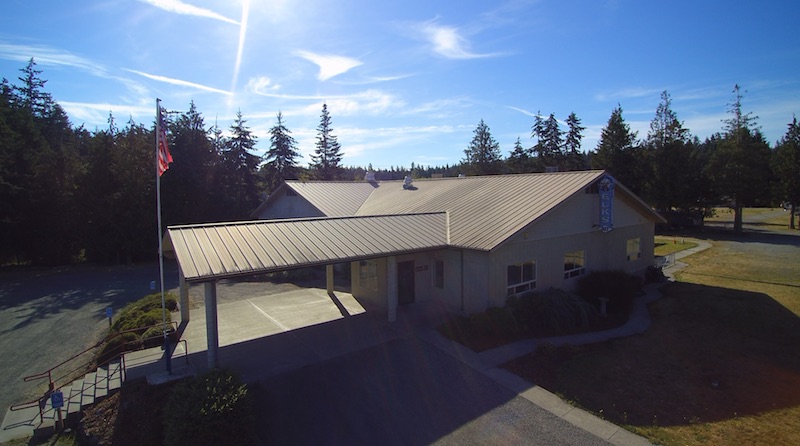 The members and officers of Port Townsend Elks Lodge #317 welcome all Elks, along with their families and friends, to visit us while in the State of Washington. We are located at 555 Otto Street, Port Townsend, WA 98368
For information about our Lodge or to schedule future Events, call during office hours: Tues - Fri from 9 am to 1 pm at:
You can now pay your Membership Dues online!
If you are able, please consider making a donation to Lodge Operating Expenses. Any amount would be greatly appreciated.
Thanks to Jim Aman, Vicki Talley, Greg Carroll and Dennis Dille for keeping our Lodge grounds looking great. Thanks to Tim Twiggs and Bob for tree-felling in the RV Park, and thanks to our amazing Fish & Chips crew. Our volunteers rock!!!
For all RV inquiries, call
Located adjacent to the Lodge is our RV Park with room for sixteen RVs with 30 and 50* amp power & water. For more information, or to reserve an RV spot, call the Camp Host at: 360-531-4162 See our Facilities page for more information.
---
Back to top