Lodge #2246 Home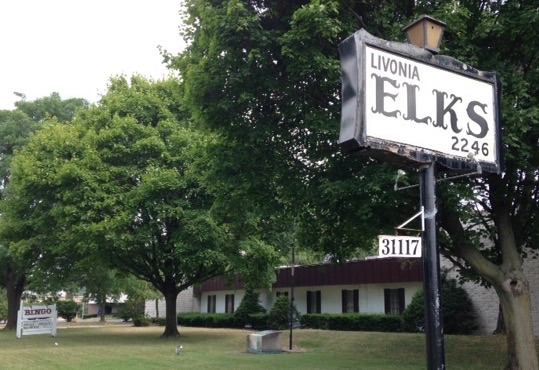 Welcome to Livonia Elks Lodge #2246

Effective June 9, 2020, we are open on Tuesday 11:00 AM until 3:00 PM and are offering hotdogs and burgers.
We are also open on Friday and Saturday from 5:00 PM until 9:00 PM with My Trivia Live starting at 6:30 PM on Saturday.
There is a limited menu on Friday and Saturday.
All members and guests will be required to sign a waiver to enter the building.
Members and guests are asked to wear a mask from the front door until seated.
Our lounge is open 3:00 - 9:00 p.m. Tuesday through Saturday and 3:00 - 6:00 p.m.Sunday and Monday
We are closed on Holidays
Food Service is available:
Sunday 5:00 - 6:00 p.m.
Tuesday - Lunch is served during Golf Season 12 Noon - 3:00 p.m.
and Walking Tacos or Coney dogs served 5:00 - 8:30 p.m. (effective May 6, 2019)
Wednesday - 5:00-8:00 p.m.
Thursday - 5:00-8:00 p.m.
Friday - Fish Fry and full menu 5:00-8:00 p.m.
Saturday 5:00-8:00 p.m.
Bingo is held in our Main Hall on Sunday at 6:00 p.m. and Wednesday at 6:30 p.m. (Except Holidays)
Euchre every Friday at 7:00 PM and My Trivia Live every Saturday 6:00 p.m.
---
Back to top