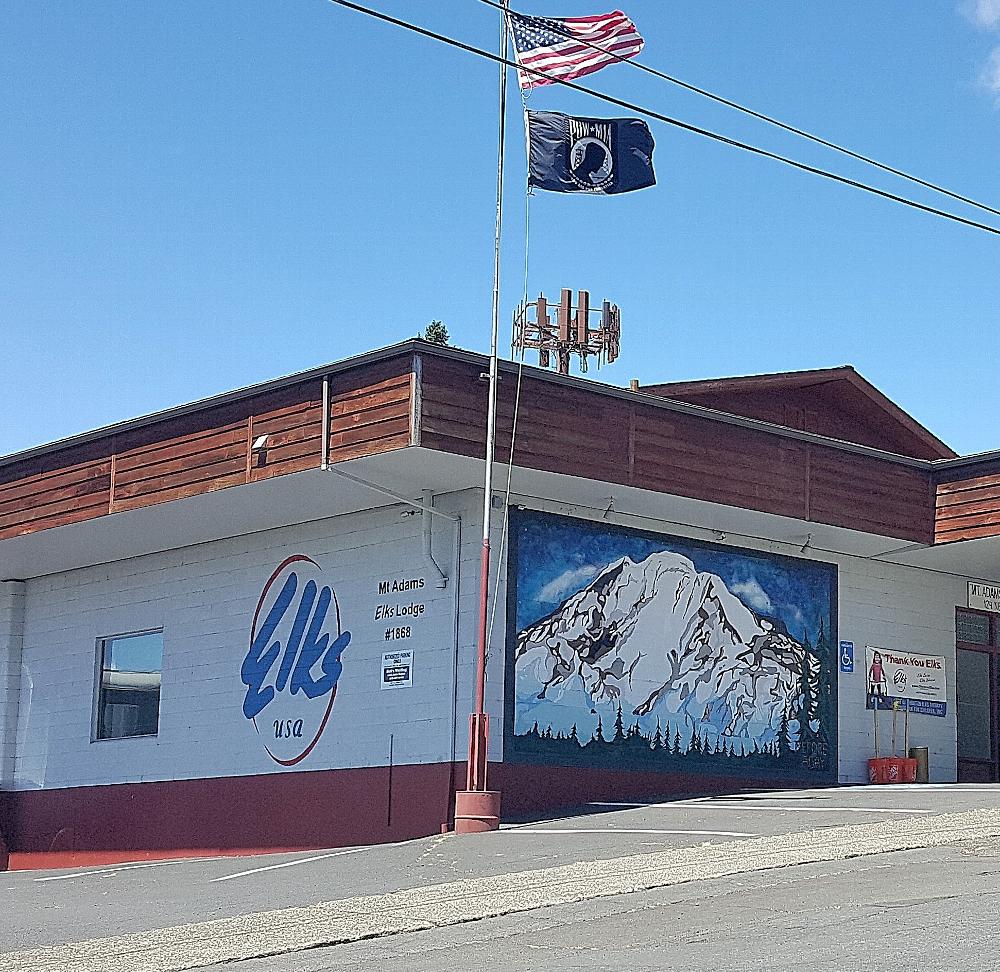 "THE BIRTHDAY LODGE" of Elkdom. Why the Birthday Lodge? Our Lodge number is 1868, the same year this great organization was formed.

We meet the first and third Thursday night at 7:00pm except in the months of July and August, when we meet the third Thursday of the month.
The Mt. Adams Elks in White Salmon, WA. is a non-profit organization serving the residents of Klickitat and Skamania counties through our various charities and member volunteer work. Our lodge strives to generate a sense of community and friendship among our members. We seek to offer an environment where all members and their guests feel safe and welcome. Look into joining!

The Lodge is located in White Salmon, Washington at 124 NE Church Street.

Mailing Address: P.O. Box 647, White Salmon, WA 98672