Lodge #186 Home
GAME Night on Friday May 20 starting at 7pm.
Come to your Lodge and enjoy with your fellow members playing card and board games.
Do you like to laugh? Come to the Lodge on Saturday June 11 for a night of comedy featuring 3 comedians in a 90 minute show.
Cost is only $25/person and that includes a Pull Pork Meal.
Tickets available at the Lodge or online (for an additional fee).
Each Wednesday we will have our Social time from 5-8pm with the Queen of Hearts drawing at 7:00pm.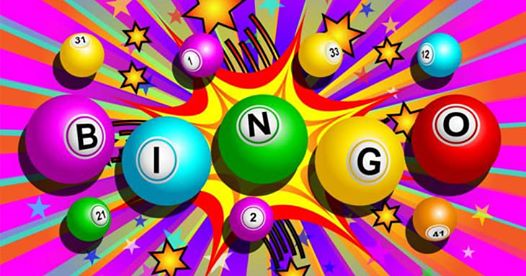 We have BINGO on Tuesdays at our earlier start time of 6:30pm. We also play BINGO on Thursday starting at 1:00pm Please arrive early as we take steps to seat people to keep everyone safe. Masks are no longer required but please feel free to wear one if you do desire. Sanitation is a priority.
Our Lodge meets on the 2nd and 4th Thursday each month at 7pm. We look forward to seeing you at the Lodge for all our activites and especially for the Lodge Meetings. The meeting is where important information is shared with the membership. Participation in YOUR Lodge is important, come to a meeting to find out what is going on.

If you have questions about these meetings, contact Exalted Ruler Ron Nielson at randcnielson@comcast.net.
Our Lodge Officers have been really good about sending out informative Emails. Not getting any emails? Contact the Lodge Secretary at 360-753-0186 or send an Email to OlympiaElks@gmail.com to confirm your Email address. Everyone needs to read the Geoduck, available on this Virtual Home Page and via Email, as there is a lot of good information provided.
Our Lodge is striving to be a Fragrance Free Lodge.
An increasing number of individuals these days are diagnosed with Multiple Chemical Sensitivity (MCS). When people who suffer from MCS are exposed to even relatively low levels of chemicals that are irritants to them, such as perfumes, colognes, sometimes cleaners or tobacco smoke, they can suffer such symptoms as migraines, asthma, upper respiratory issues, skin irritation, sore throat, and nausea. There is no cure for MCS, no pill one can take to prevent MCS. If one suffers from MCS, it can be crippling. More and more workplaces are establishing fragrance free zones to accommodate employees who suffer from MCS so that they can have a safe, healthy work environment that does not trigger such medical symptoms.
We ask that when you prepare to come to the lodge, keep in mind that some of your fellow Olympia Elks members suffer from MCS. Remember, we are the Benevolent and, Protective Order of Elks.
Our Lodge meets on the 2nd and 4th Thursdays at 7:00pm. Exception in July & August when we meet on the first Thursday in July & the 4th Thursday in August.
PERs meet at 5:00 pm on the 2th Thursday of every month. PERs will NOT meet in January 2022 due to the State Elks Mid-Winter Convention.
Meeting Location: 1818 4th Avenue E Olympia WA
Lodge Office Hours: Summer Hours are 11-3pm Tuesday and by appointment.
Call 360-753-0186 to make an appointment.
---
Back to top