SONORA ELKS LODGE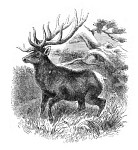 Jake Jacobs

Exalted Ruler 2022-2023

Welcome to the Sonora Elks Lodge located at: 100 Elk Drive, Sonora, CA 95370

Lodge phone number: 209-533-1587

Meetings are the second and fourth Wednesdays of each month. Meeting time is 7:30pm.
East Lounge Open Tuesday thru Friday 4 to 7 p.m. for Elks, Spouses and Friends
* * Calendar of events may be viewed by clicking on the "Calendar" tab at left of screen.