Lodge #1426 Home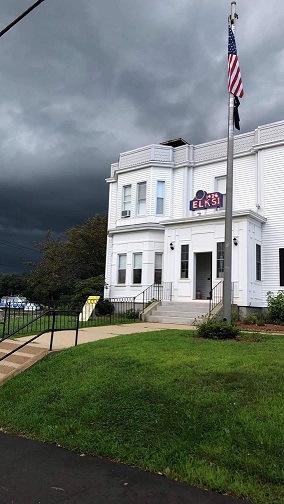 Welcome to the Gardner Lodge of Elks #1426. Join us at a regular meeting.
We meet on the first and third Tuesdays at 7:00PM. January, July and August we meet the third Tuesday only.
We are located at 31 Park Street, Gardner MA.

Our hours have temporarilly been adjusted due to COVID-19 restrictions. We are open to Elks Members (and spouse/significant other):
Thursday - Saturday: 3 PM - 9 PM
Sunday: 12 PM - 6 PM
Face coverings are required, food for purchase and all rules must be followed to ensure safety of all...
Stop by and say hello and enjoy a beverage on our deck overlooking beautiful Crystal Lake.
We welcome all Elks and their guests.
www.GardnerElks.com
---
Back to top