Lodge #1426 Home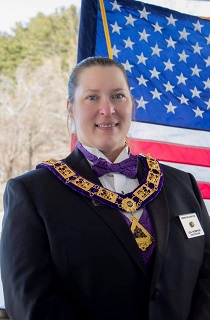 Greetings from Exalted Ruler Lisa Thompson
It is my humble honor and privilege to accept the office of Exalted Ruler of the Gardner Lodge #1426 for the fraternal year 2021–2022. I personally want to thank our membership for electing me as Exalted Ruler.
Gardner Lodge #1426 is celebrating our 100th year anniversary in December 2021! This year will be all about reminiscing the past years while continuing to make new memories moving forward. I couldn't be more blessed to have this take place during my year as Exalted Ruler as I am all about making memories.
Speaking of memories, I invite you to make more with us by visiting our lodge. Better yet, come discover all of the charitable things we do for our local community!
If you have questions or comments about Gardner Elks Lodge #1426, please e-mail us at GardnerElks1426@outlook.com and we will get back to you within 24 hours.
We are open to all Elks and their registered guests. Our Members Lounge hours are:
Sunday: 12 PM - 8 PM
Monday: Closed
Tuesday & Wednesday: 3 PM – 8 PM
Thursday: 3 PM - 9 PM
Friday: 3 PM - 10 PM
Saturday: 12 PM - 10 PM
Gardner Lodge of Elks #1426
31 Park Street
Gardner, MA 01440
(978) 632-1321
Our regular meetings are held on the first and third Tuesdays at 7 PM
(July, August and January we meet on the third Tuesday only).
---
Back to top