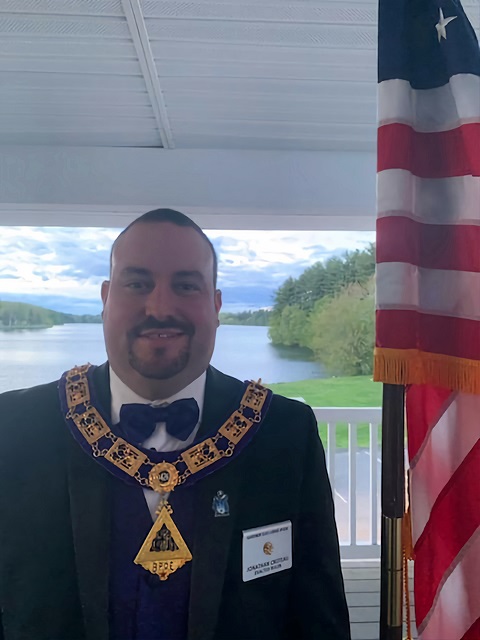 Greetings from Exalted Ruler Jonathan Croteau
It is my honor to accept the role of Exalted Ruler of the Gardner Lodge #1426 for the fraternal year of 2022–2023. I would like to thank our members for electing me and my officers..
The Gardner Lodge #1426 is now in our 100th year with events planned to celebrate our anniversary. Our anniversary was in December 2021. I invite you to join in celebrating with us! I also invite you to visit our lodge and explore all we ahve to offer and do for our members and the community.
If you have questions or comments about Gardner Elks Lodge #1426, please email us at GardnerElks1426@outlook.com and we will get back to you within 24 hours. If you would like information regarding hall rentals, please email manager1426@outlook.com.
We are open to all Elks and their registered guests. Our Members Lounge hours are:
Sunday: 12 PM - 8 PM
Monday - Wednesday: 3 PM – 8 PM
Thursday: 3 PM - 9 PM
Friday: 3 PM - 10 PM
Saturday: 12 PM - 10 PM
Gardner Lodge of Elks #1426
31 Park Street
Gardner, MA 01440
(978) 632-1321
Our regular meetings are held on the first and third Tuesdays at 7 PM
(July, August and January we meet on the third Tuesday only).