Lodge #1283 Home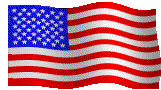 Reminder: Febuary 11th 2021 @ 7 p.m. Zoom Meeting!
Welcome to McMinnville Elks Lodge #1283
We are closed! Curbside Friday Night Dinners will be available. 5-7 p.m Call ahead with name and phone number and what time for pickup. Cash or check only! Zoom Meetings Febuary 11th and 25th at 7 p.m. Please call the lodge for more information.
Dinner menu for Friday Night's in Febuary:
5th-- Meatloaf, Mashed Potatoe's w/ brown gravy, green beans, and brownie-----$8
12th--Valentine' Day Dinner--- Roasted Chicken, roasted baby potatoe's, Glazed baby carrots, dinner roll and a Valentine's Cookie--$10 Dinner for Two--$18
19th--Spahgetti w/ garlic Bread, Peach Dump Cake--$8
26th--Salsibury Steak w/ mushroom gravy, Garlic Mashed Potatoes, Corn, and Birthday Cake--$8
All dinners will be available for pickup between 5-7 p.m. on Friday's. Please call the Lodge to RSVP by the Wednesday before. Please remember that this is the only way to bring money into the Lodge right now! Help support your Lodge!
Nesteled in the Beautiful Willamette Valley our office is located at: 2215 NE McDonald Lane McMinnville, Oregon 97128
Phone: 503-472-1283
Email: macelks1283@gmail.com

Office Hours: Tuesday - Thursday 10:00 am - 2:00 pm
Unitil at least March 3rd. 2021 we will be closed. No activities. Watch the bulletin or emails for any further updates.

Lodge Meetings are held on the second and fourth Thursday of each month starting at 7 p.m. except for July and August, with meetings on the second Thursday of July and last Thursday of August.
Elks Care Elks Share. Honoring The Past- Embracing The Future

**Watch this page for updates, current events and new information.**

Visitors, Please feel free to sign Our Guest Book.

~~~~~~~~~~~~~~~~~~~~~~~~~~~~~~~~~~





<> Visit our Lodge News Page for more details.
---
Back to top