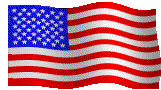 Welcome to McMinnville Elks Lodge #1283
Elks Care Elks Share. Honoring The Past- Embracing The Future
Nesteled in the Beautiful Willamette Valley our office is located at: 2215 NE McDonald Lane McMinnville, Oregon 97128
Phone: 503-472-1283
Email: macelks1283@gmail.com

Office Hours: Tuesday - Wednesday 10:00 am - 1:00 p.m.
We will be serving Breakfast every other Saturday starting at 8 a.m. - 12 p.m.this will begin August 14th!
We will begin Saturday night dinners starting August 7th 5-8p.m.
Airshow Breakfast and Lunch on July 31st!
Breakfast-- 8 -12 a.m. $10--Bacon or Sausage, 2 eggs, hashbrowns or 2 biscuit and gravy!
Lunch--12-7 p.m. $5--Hamburger or Hot Dog with bag of chip!
Bingo every Wednesday! Doors open at 5:30 p.m., Early Bird at 6 p.m., regular play @ 6:30 p.m.


Lodge Meetings are held on the second and fourth Thursday of each month starting at 7 p.m. except for July and August, with meetings on the second Thursday of July and last Thursday of August.
**Watch this page for updates, current events and new information.**

Visitors, Please feel free to sign Our Guest Book.

~~~~~~~~~~~~~~~~~~~~~~~~~~~~~~~~~~





<> Visit our Lodge News Page for more details.