Lodge #1283 Home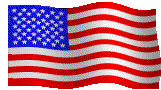 Welcome to McMinnville Elks Lodge #1283

Nestled in the Beautiful Willamette Valley our office is located at: 2215 NE McDonald Lane McMinnville, Oregon 97128
Phone: 503-472-1283
Email: macelks1283@gmail.com

Office Hours: Tuesday - Thursday 10:00 am - 2:00 pm
Starting July 9th the Lounge will be open on Tuesday 5-8 p.m., Wednesday, 5-10 p.m., Thursday 5-10 p.m. and Friday 5-10 p.m. We will be serving drinks and food.

Lodge Meetings are held Thursday evenings at 7:30 PM, except for July and August, with meetings on the second Thursday of July and last Thursday of August. All Meetings are now being held at McMinnville Elks Lodge 2215 NE McDonald Lane
Our new Elks Lodge home is opened! Come by and see the new building and get a tour of the lodge.
Charity Bingo is opened! Every Wednesday at 6:30p.m. Doors open at 6:00 p.m. Volunteers greatly appreciated for Bingo night! Call the office for details.
We need help with volunteers to finish moving in! If you can volunteer please contact the office and let them now what you can do! Remember we are a Foundation that helps people. Elks Care Elks Share.

**Watch this page for updates, current events and new information.**

Visitors, Please feel free to sign Our Guest Book.

~~~~~~~~~~~~~~~~~~~~~~~~~~~~~~~~~~





<> Visit our Lodge News Page for more details.
---
Back to top