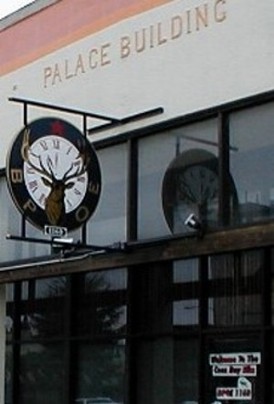 https://www.elks.org/sharedelksorg/lodges/vpins/LP_1160_2023.png?5308239
THE LODGE IS OPEN ON WED, AND 1ST & 3RD FRIDAYS. SEE THE CALENDAR FOR SPECIAL EVENTS.
Coos Bay Oregon Elks Lodge #1160 welcomes all visitors to our lodge. Lounge is open at 4:00 P.M. Wednesday, and 1ST & 3RD Fridays or as noted in the Calendar. Located on the beautiful Oregon Coast with fishing, crabbing, and beach combing available a short distance away. Also the Mill Casino is about 2 miles from the Lodge. We are located at 265 Central Avenue, Coos Bay, OR 97420. Sorry, no RV parking at the Lodge itself.
Lodge email: coosbayelks1160@gmail.com

WINNER OF A 2022 BEACON/SPOTLIGHT GRANT IN THE AMOUT OF $8500 TO BE PRESENTED TO THE OREGON COAST COMMUNITY ACTION FOOD SHARE TO UPGRADE EQUIPMENT FOR THE FOOD SHARE PROGRAM. ORCCA WAS ALSO OUR PARTNER FOR 11 YEARS IN THE SNACK PACK PROGRAM PROVIDING MEALS FOR AT RISK CHILDREN'S WEEKENDS
SOCC NURSE SCHOLARSHIP
This scholarship is in memory of Sharon Kolkhorst. Sharon was heavily involved in her local community and belonged to Southwestern Oregon Rose Society, the Coos Bay Elks Lodge No. 1160, was a member and board of directors of Friends of Shore Acres and manager and buyer for the Information and Gift Center at Shore Acres. The scholarship is for a second-year nursing student with a preference for those with financial need.