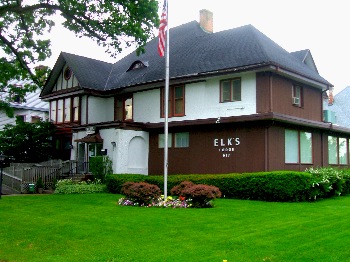 Welcome to the Freeport Elks Lodge! Our lodge is located at 608 W. Stephenson Street, and is open Monday through Friday to Elks and their guests. Our Cheese Curd Wagon, operated and maintained by our PER's, is becoming famous in this area.

Hours: 4:00 to 7:00 P.M. - Monday through Thursday. 3:00 P.M. - 10:00 P.M. - Friday. Our friendly and courteous bar staff are ready to serve you!
Lodge Meetings: 2nd & 4th Wednesday, 6:30 P.M. Except July & August,then 4th Wednesday only.