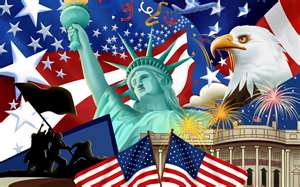 Welcome to Tuscaloosa, Alabama's, Elk Lodge #393. We are a full service club, with lounge and restaurant facilities for all Elks members.
UPDATED!!
September 3, 2021
ISSUE BY THE BOARD OF DIRECTORS
RV PARKING AND HOOKUPS ARE AVAILABLE NOW!
GO TO FACILITIES / SCROLL DOWN TO RV PARKING RENTALS
Click on "News" LINK

We have FREE!!! Wifi.*

The Club and Bar area now feature 4, flat panel tv's for your viewing enjoyment.

We offer nonsmokers a large designated smoke free dinning room with 4 large flat panel tv's.

Our facility is handicap accessible.

Our video-juke is ready with a wide variety of your favorite songs. Select on your iphone what songs you want to hear and pay over your iphone.

Members bring your friends and family. Sign them in and try real home cooking by our great staff. Remember, only three visits and then you have to join.

Our Lodge offers rental space at affordable rates. Our banquet hall is spacious for hosting all kinds of parties, weddings, receptions, reunions, meetings, etc. If extra space is required, we can accommodate this too by our adjoining Lodge Hall. The banquet room and lodge hall can be rented individually or together. The overall capacity of both rooms should accommodate approximately two hundred people. The room includes banquet tables, chairs, podium, microphone system, Wifi, and other amenities. Catering for a variety of events is an option available. We have a large paved parking area. An outdoor covered pavilion complete with charcoal grill, picnic tables and restrooms. We must have advance notice and contracts are required. Some restrictions apply and The ELKS LODGE #393 reserves all rights to grant or deny applicants. Call 205-553-3143 after 3:00PM for information.

Malissa is our cook. As menus vary, the changes are posted in our lobby on the bulletin board. If you want to inquire what's on the menu for dinner, call Jamie our Club Manager for details. 205-553-3143 or listen on our ONE CALL. Our kitchen offers a menu to accommodate just about anyone's taste. Monday nights offer a limited menu 5:00 to 9:00PM. Tuesday nights, are a special treat that has a delicious volunteers dinner, 5:00 to 9:00PM. Quantities are limited. Wednesday and Thursday offer, wings, burgers, and sandwiches, 5:00 to 9:00PM. Full menu is available Friday and Saturday nights opening at 5:00PM until 9:00PM. Sunday dinners offer a limited menu which starts serving at 5:00PM.

If you want a truly delicious meal at unbeatable prices, then give our staff your order at Lodge #393 . Steak dinners include filets or ribeyes, one side, salad bar, and Texas toast. Prices vary slightly between choice of meats, but you will not go away disappointed.

Remember, the kitchen hours are from 5:00PM to 9:00PM. Order must be placed by 8:30PM. Call ahead for information and menu items. 205-553-3143

Pepperoni Pizza or Supreme Pizza can be order during regular business hours.

Check us out on facebook 'Elks Lodge Tuscaloosa AL'.
If you would like to be placed on our 'one call phone service', please let us know. Contact Jamie at the bar from 3:00 until closing. Give her your name, home phone, and/or cell phone(optional) number. Tell Jamie to give the information to our one call assistant. You will always be up-to-date on menu specials, fundraisers, events, etc.

Lodge Meetings are the second and fourth Wednesdays at 7:00pm. Meeting Directions: 4700 University Blvd E Tuscaloosa AL
Budget Committee meetings are on the third Wednesdays at 6:00PM
House Committee meetings are on the first Wednesday of the month at 6:30PM
Pot Luck dinners are on fifth Wednesday of any month that has five Wednesdays. If you would like to contribute a dish, we will be glad to have whatever meat, vegetable, casserole, dessert, etc you bring. Also, we hold an short informal meeting to gather new ideas for the coming weeks and months.
Security cameras offer twenty-four hours of protection seven days a week.