Bemidji Photo Gallery
Leading Knight Candace West rounded up Teddy Bears from Bemidji Elk members during the July dinner. These bears were donated to the Bemidji Fire Dept. The bears are used to give to children during times of stress.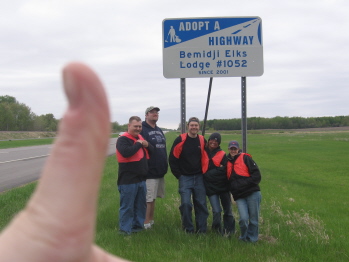 It's the 2007 highway cleanup crew! From left to right: Pending member Justin Retzer, D.D. Keith Marek, Leading Knight Eric Hedeen, Dre Hendrickson and new member Kristy Pottratz. Oh, and Bar manager Holly Hedeen's thumb. Someone had to take the picture...also involved were David and Candace West and Lisa Habermann.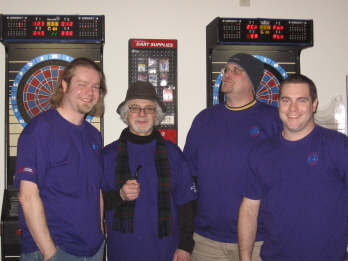 The 2006 Elks Dart Team. From left to right - Eric (Dinger), Steve (The Professor), Keith (Dutchess) and Pat (Heffernan). They ranked dead center as their first year on Fun Time Darts!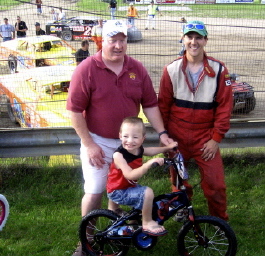 Candace West was able to have two bikes donated to give away at the Bemidji Speedway for Drug Awareness night. Pictured above are E.R. Ken Traxler, Driver Chad Wolff (who worked with the Elks) and bike winner Tyler Swann.
---
Back to top