Rochester, NH Lodge News
Local Youth Soccer Shoot Contest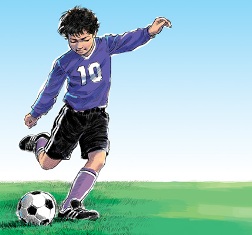 Rochester Elks Announce Annual Local Youth Soccer Shoot Contest
Date: Saturday, September 14th, 2019
Location: Roger Allen Park, 195 Chestnut Hill Road, Rochester, NH
Registration: 9 - 10 AM
Competition: 10 – 12 PM.
The Rochester Elks #1393 will conduct its annual Youth Soccer Shoot for children. This event is open to the public and participation is free. 1st place winners in each division will advance to the State Level Competition on October 6th, 2019 in Plymouth, NH. All participants must have a copy of their birth certificate for verification during registration. Contestant's age will be based on age as of January 1st, 2019.
There are 4 divisions for boys and girls: Ages 7 and Under (U8) – 5 goal competition.
Ages 8&9 (U10), 10 & 11 (U12) and 12 & 13 (U14) – Grid Goal Contests.
Local winners will receive trophies for 1st, 2nd and 3rd place in each gender/division. 1st place winners will compete in the State Contest on October 6th in Plymouth, NH.
Please pass the word. All youths who meet age requirements are welcome to compete. Remember to bring a copy of birth certificates for contestants.
---
Back to top