Canoga Park, CA Lodge News
Canoga Welcomes 5 Members In June
On June 23rd the Canoga Park Elk's Lodge #2190 welcomed five new members into the lodge. The Officers looked sharp during the installation ceremony in their white tuxedos as Exaulted Ruler Esquibel presided over the ceremony.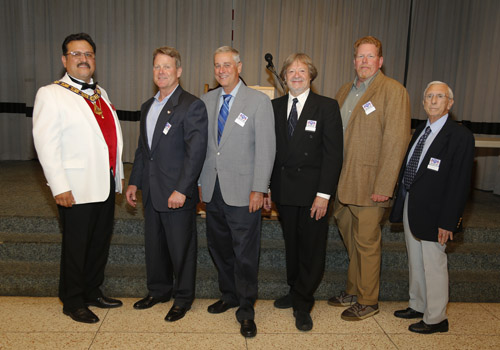 L to R: ER Ron Esquibel, Greg Khougaz, Robert Miller, Michael Elliott, John Robbins and Phillip Hammes.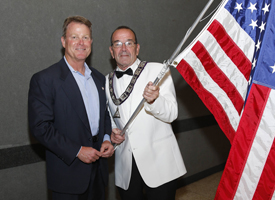 Flag presented to Greg Khougaz by Trustee Bill Sutton.
---
Back to top