Facilities History Page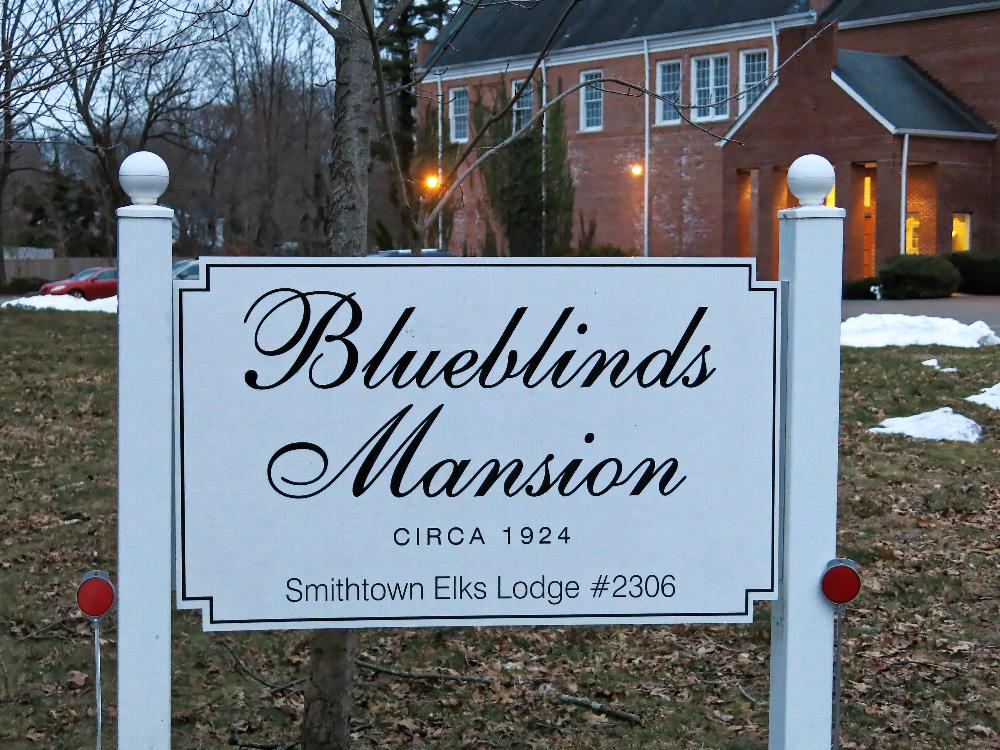 The current home of the Elks Lodge #2036 was the former 10 acre estate of Robert T. McKee & Eila Haggin Mckee. The home is located on the North Shore of Long Island. It was here that the Mckees would retire from the "hustle and bustle of New York City". The original mansion was called the Blueblinds Estate.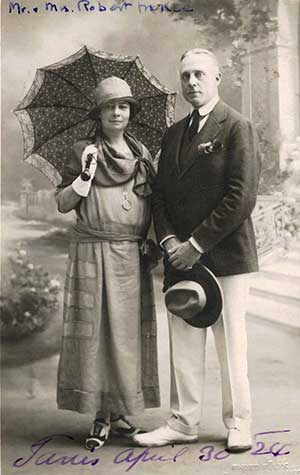 Robert T McKee & Eila Haggin Mckee - Aprill 30, 1924
Background:
On June 6, 1928 the original home, located at 120 Edgewood Ave, was struck by lighting and burnt to the ground. Mr. and Mrs. McKee purchased the property and built a two and one half story gable home ( circa 1929 ). Later a wing was added to the north side of the home. The Elks Lodge #2036 received it Charter on April 15, 1957, and soon after purchased the estate from the current owner of the property. In 1978 the Smithtown Historical Society deemed the home an important architectural structure and a historical site. Once again, disaster occurred and on February 8, 1994 the main portion of the home caught fire. The fire damaged section of the building was rebuilt and in Sept 1996, the Elks reopened its doors.
---
Back to top