Lodge Facilities
Office
Our Lodge office is staffed week days from 9am 'till 5pm. Telephone or FAX: Phone (831) 424 - 8039 FAX (831) 424 - 9512 To schedule an Elk sponsered or Elk member event contact our catering service: Phone (831) 422-1030, FAX 831=422-1032.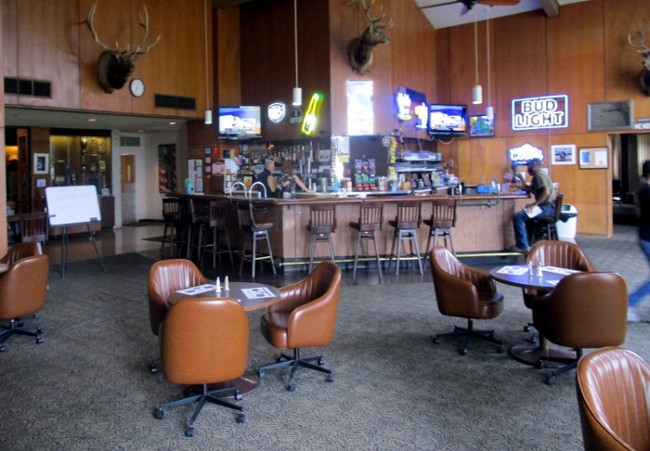 Cocktail Lounge
We invite members and their guests to join us in the lounge any week day from 11:00am 'till about 8:00pm for a drink. Lunch is served every week day from 11:30am to 2:00pm.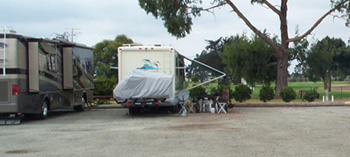 Elk Camping
Our paved campground has 27 spaces that include electrical and water hookups for $30.00 a night! A large number of dry spaces are available at a $25.00 rate. There is a small fee for use of the dump station at the campground. We now have WiFi for those that are internet savvy! Spaces are on a first come, first served basis.We do not take reservations! The camp host can be found in the first space at the left rear of the lot. Enjoy the best Elk campground in Monterey County!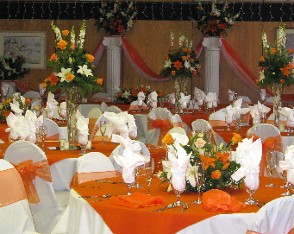 Main Dining Room
Our main dining room will seat over 300 people. It is ajacent to the kitchen and includes a dance floor and a stage. Here it is all dressed up for a wedding!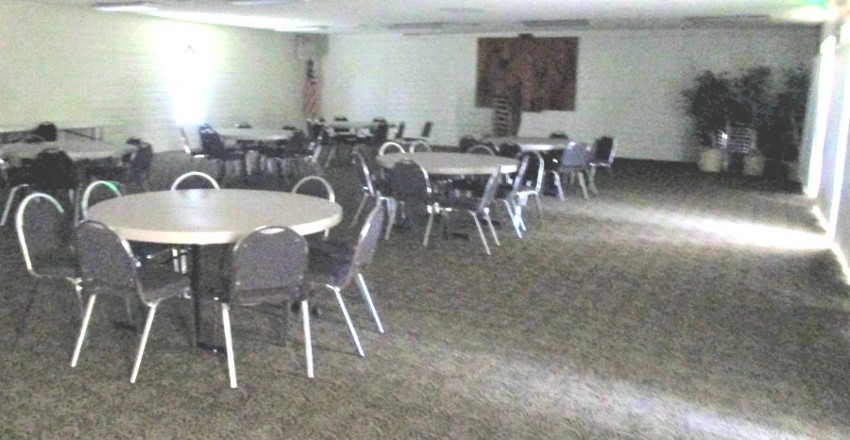 Townsend Room
The Townsend room has a separate entrance from the left side of our building. There are sliding glass doors to a private patio on the right side of the room. A small bar can be stocked and staffed to support any event. The room will seat 150 people. The photograph shows the room set up for our annual veterans barbeque lunch.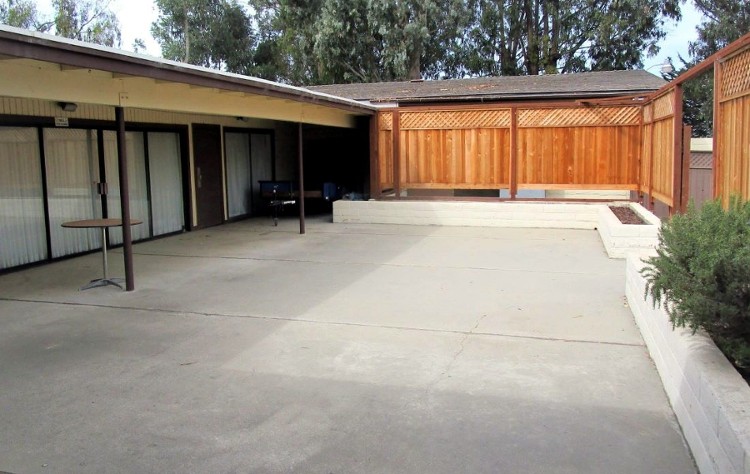 Townsend Room Patio
The Townsend room can be opened up to an enclosed patio!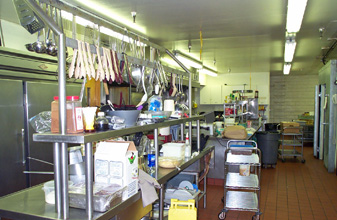 Modern Kitchen
Our facility has a large modern kitchen staffed by a professional caterer. The kitchen is ajacent to the main dining room but can easily serve the Towsend room too!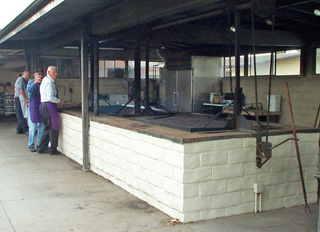 Barbeque Pit
Behind the kitchen area is a large outdoor (covered) barbeque area that can be fired with oak or charcoal.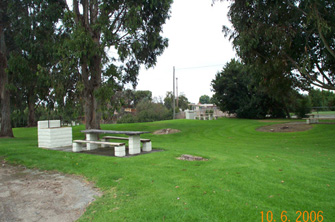 Picnic Area
At the rear of our facility are several individual tables and barbeques. This area in ajacent to the golf course and a short walk from the campground. There is also a horseshoe pit in this area.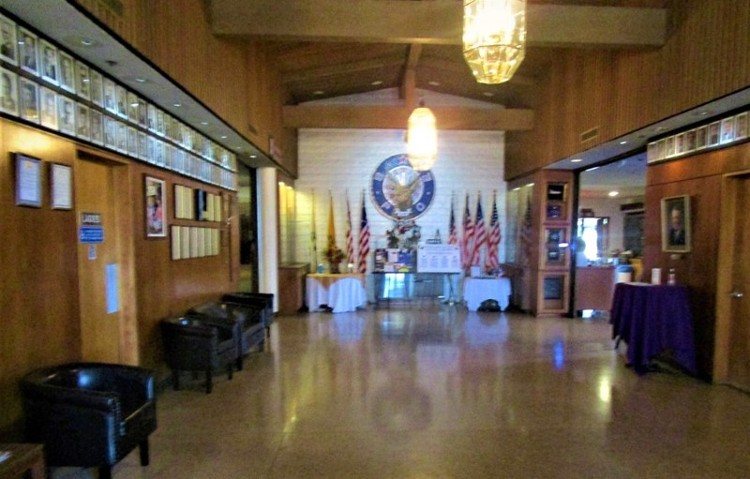 Foyer
Our Lodge has a large impressive entry hall.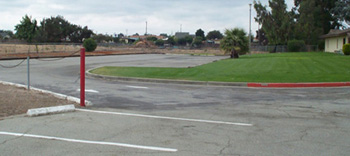 Ample Parking
There are convenient parking areas in the front and on both sides of the Salinas Lodge.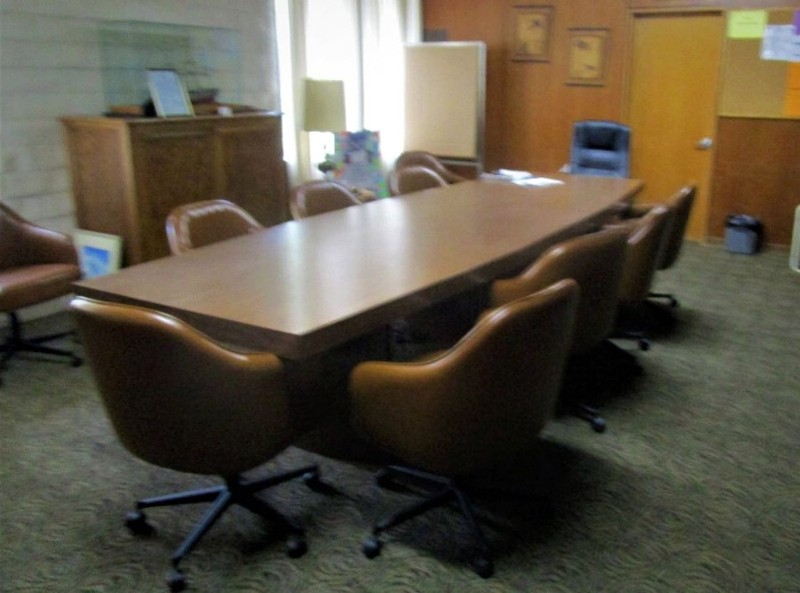 Conference Room
Our conference room is suitable for small meetings. It is reguarly used for by our board of trustees for their meetings.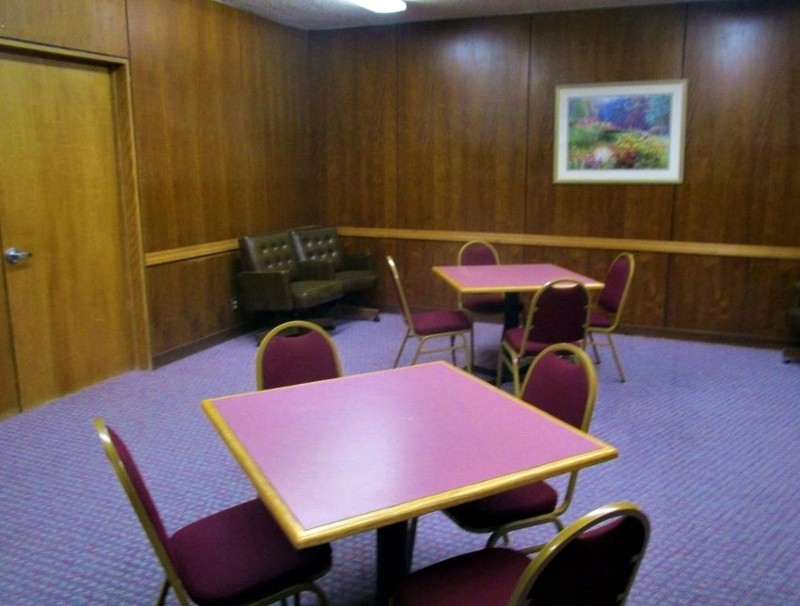 Conference Room (B)
Our second conference room can be set up for small meetings or lunches. It will seat up to 20 people.
---
Back to top