Lodge Facilities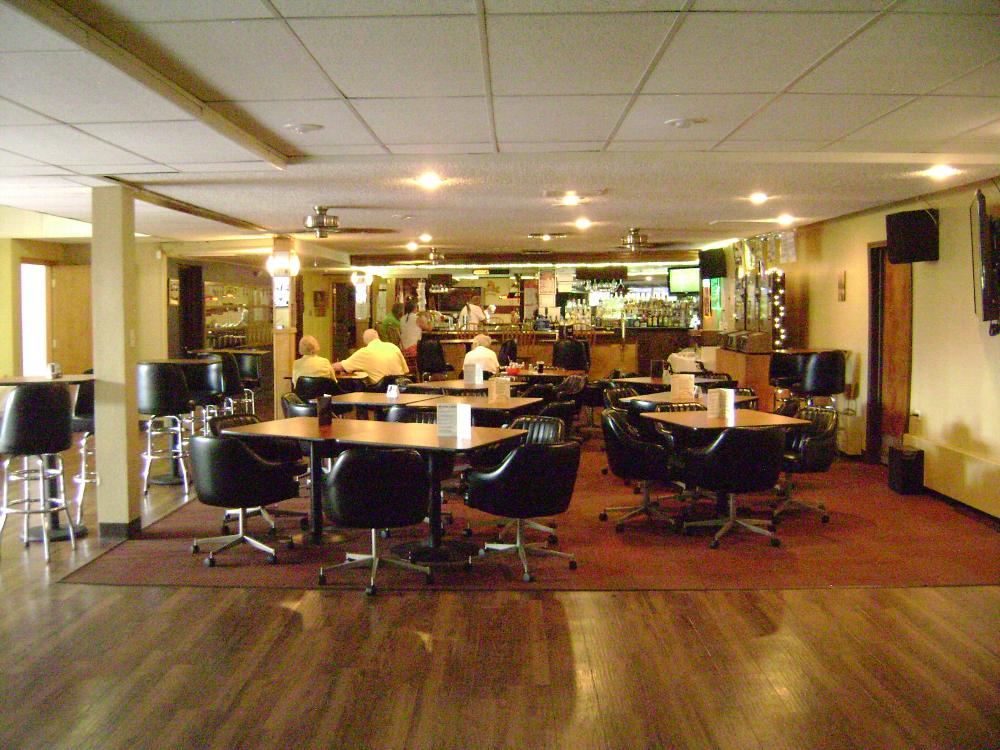 Lounge - Lower level
Monday-Saturday 11 am-10 pm Sunday 9 am for breakfast otherwise 11 am-6 pm unless business warrants staying later. Located on lower level. Access via back door and steps to lower level, elevator near front door of Lodge or via the pool area. ATM, dart boards, pool tables, pull tabs, large screen TVs, juke box and popcorn. Pizza always availabe. Taco Tuesday starting at 5pm. Hot sandwiches available 11-2 while swimming pool is open. Check the Bugle newsletter for food at other times. Phone: 719-633-1727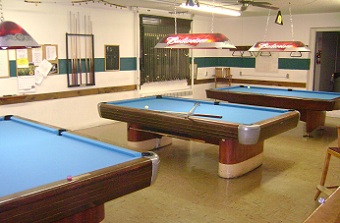 Billiard Room
2 pool rooms - one with 3 regular size and other with a snooker table and a smaller bar table.Cost to play 25 cents/day.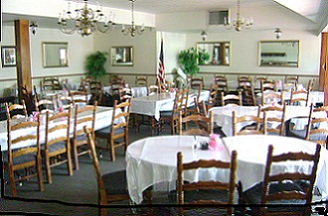 Dining Room
Seating for 90. Overlooks swimming pool with Pikes Peak in the background. Kitchen capable of preparing for 300.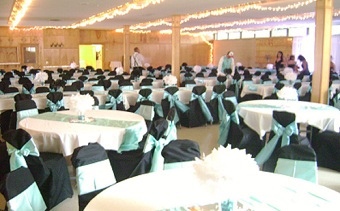 Banquet Room
Large enough to handle up to 280 for weddings, birthdays, retirements etc. Has private bar and dance floor with stage area. We do in-house catering. Contact Events Manager for arrangements.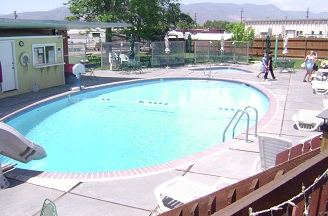 Swimming Pool
Open Memorial Day to Labor Day at 11AM. Daily fee required. Check in with bartender. No lifeguard on duty. Children under 18 must be accompanied with an adult.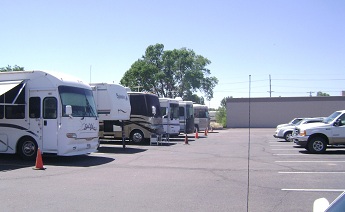 RV Parking
13 Hook-ups on a black top surface. 30A Electric available to all. Water available during non-freezing weather. Water faucet always available at the lodge building. Dump station on site. $20 per night ($10-dry camping) No reservations, first come first serve. Plenty of dry camping area.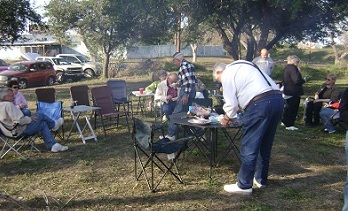 Roaming Elks (RVers)
RV oriented members meet 1st Monday each month in the dining room at 7PM. All Elks are invited to attend. Monthly week-end campouts are planned for April thru October. Check Lodge Bugle newsletter for the dates and locations. President:Bob Hinz
---
Back to top