Lodge Facilities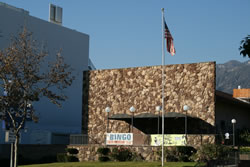 Arcadia Elks #2025
Located on the famous Route 66 on Huntington Drive and adjacent to the Santa Anita Race Track (home of the one of the infamous handicap races of "Seabiscuit" in 1940), we are proud to offer visitors a great experience in Arcadia, CA. Historically, the Arcadia Lodge was once owned by the Federal Government. During WWI, it was used as a balloon school for which closed shortly after the war in 1919. (Please view our News Update regarding the short history of our building)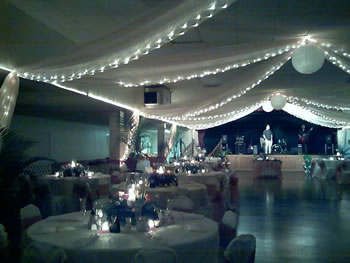 Grand Ballroom
Available for your wedding receptions, meetings, events large and small. The Grand Ballroom has large stage, full kitchen (seperate), full bar, and 3000 sq.ft floating dance floor. For information on renting the Grand Ballroom you may call our Rental Manager, Greg Davis at (626) 733-1343.
For Rental Rates, click on Hall Rates to the left.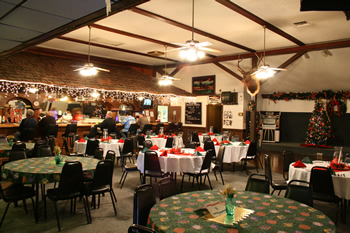 Lounge
Our Lounge is Open Monday to Friday from 2pm to Close, Saturdays from 2pm to Close, and Sundays we are open for Breakfast at 9am and serving to 11am. We also serve Friday Night Dinners at 7:00pm and Monday Nights we serve different food every week at 6:30 p.m. Please visit our Calendar or call (626) 445-2025 for updated information or to make reservations for our wonderful Friday Night Dinners.
For Rental Rates, click on Lounge Rates to the left.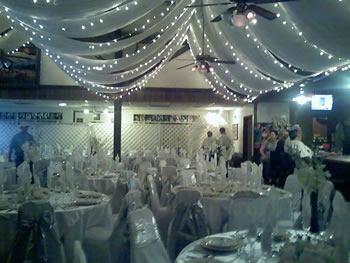 Lounge
Our Lounge can be beautifully decorated for your special occasion.
Bingo in the Ballroom!
Bingo is presently cancelled until further notice. We hope to resume activities soon.
Bingo every Thursday! Arcadia Elks Lodge Ballroom Food and Beverages Available Doors open at 4pm Early Bird starts at 6:30 p.m. 5 games pays $150.00 1st pack is $5 2nd pack is $3 3rd pack is $2 Main Games Start at 7:00 p.m. 15 games pays $250 1st pack $16 2nd pack $4 3rd pack $5 Other games available: Pull Tabs Flash Cards Door Prizes!!!
Billiard Room
Private Billiard Room available for members
Card Room
Located adjacent within the Billiard Room are card tables available for member useage.
Elks RV Parking
RV Parking Available. No Hookups. "Dry Camping" only. Call (626) 445-2025 for availability.
---
Back to top