Lodge Facilities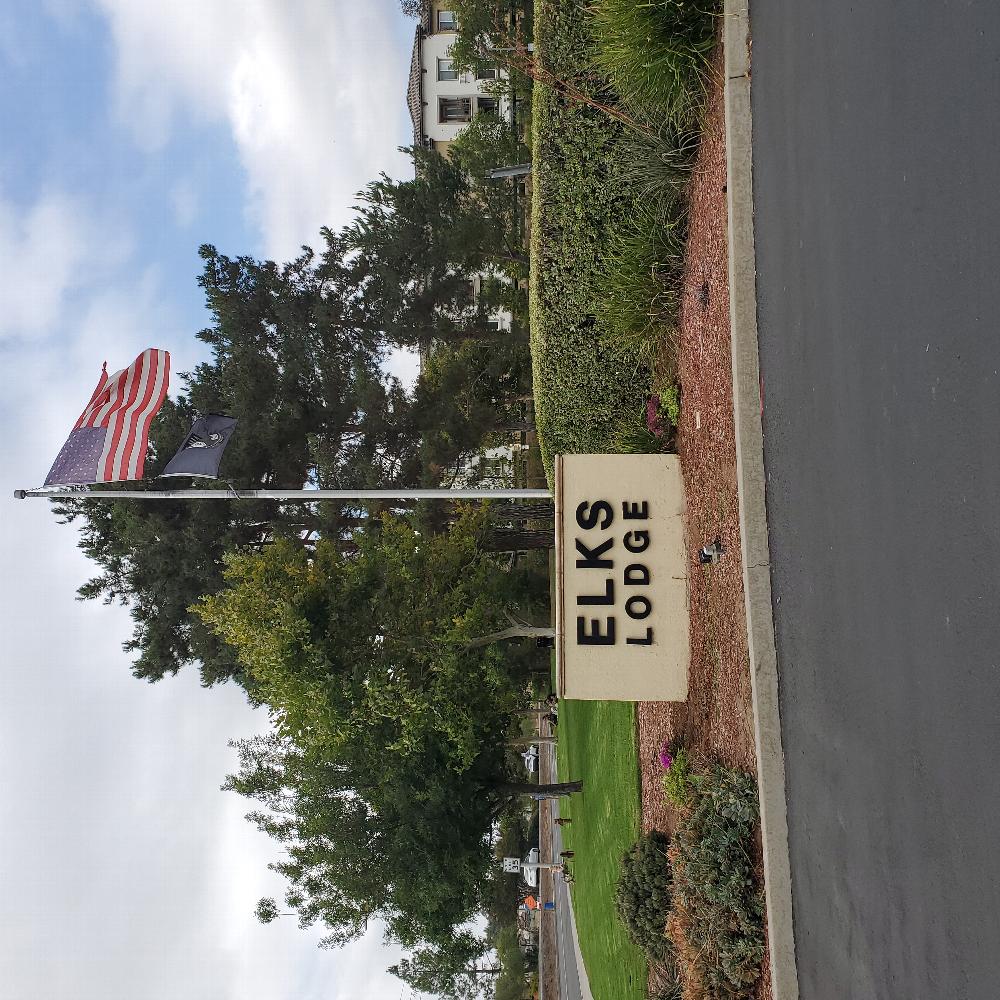 Lodge Flag Pole and Entrance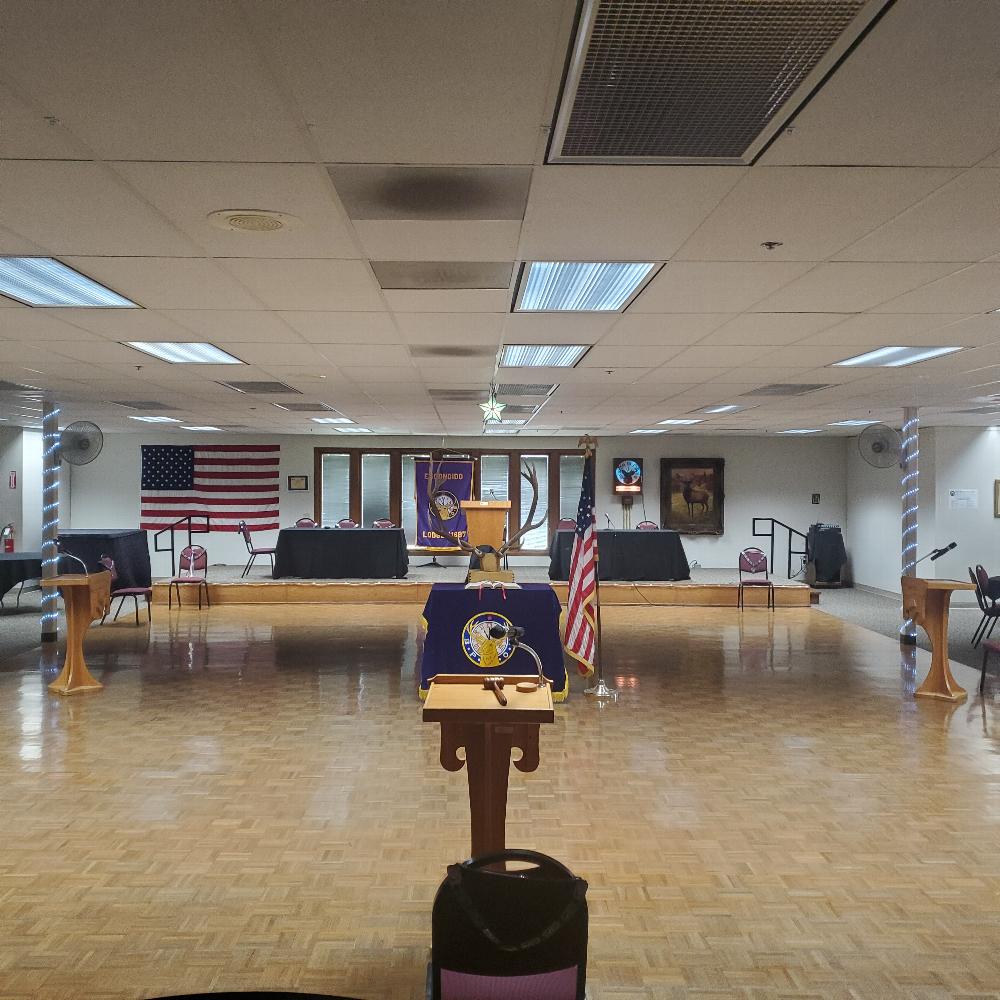 Lodge Room
Lodge Meetings on the second and fourth Wednesdays of the month.
Auditorium Seating for 290 people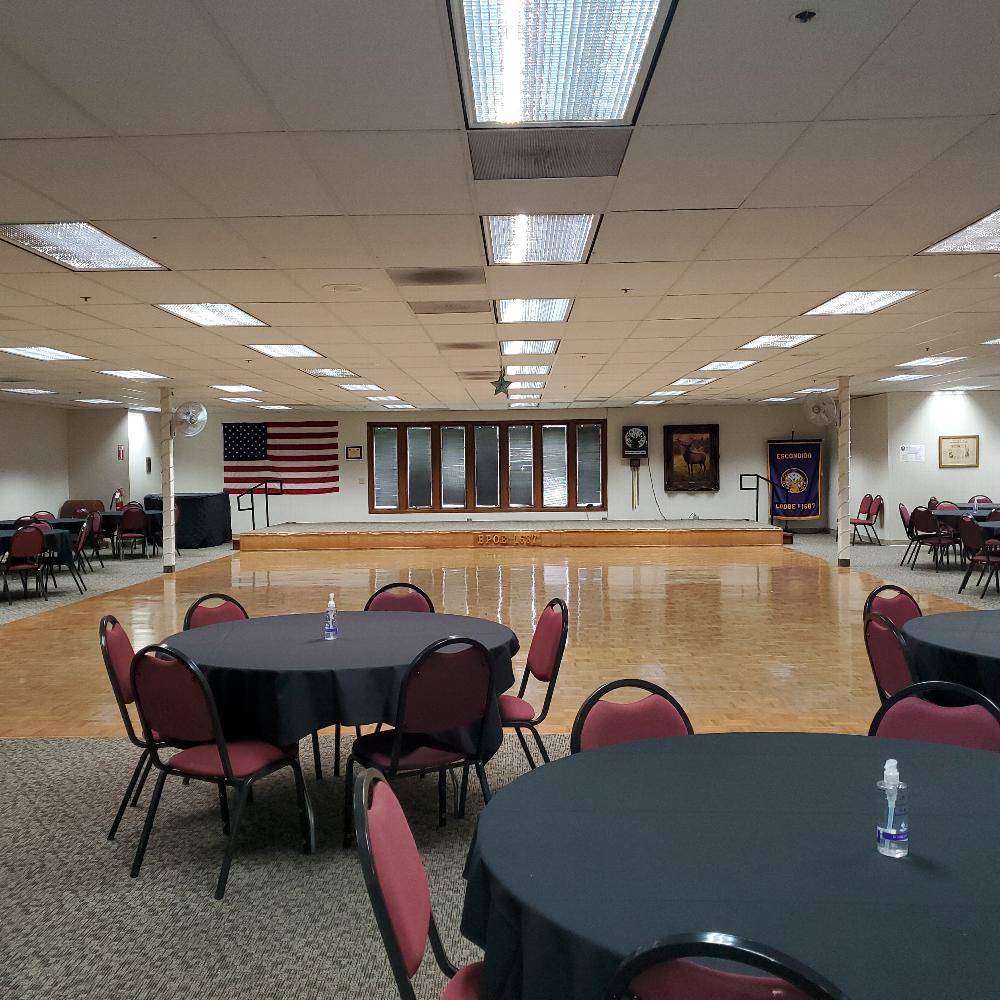 Dining Room and Dance Floor
Seating for about 250 with Large Dance floor. Incliuding raised Stage Area.
Room area is 4475 sqft. 61 ft. x 72 ft.
Stage area is 352 sqft. 32 ft x 11 ft.
Dance Floor area is 1312 sqft. 32 ft. x 41 ft.
There are two ajoining restrooms and 4 means of egress.
Contact us for use of our facility: https://elks1687.org/lodge-rental/
Or Call Bill Wiscovitch @ 760-470-2697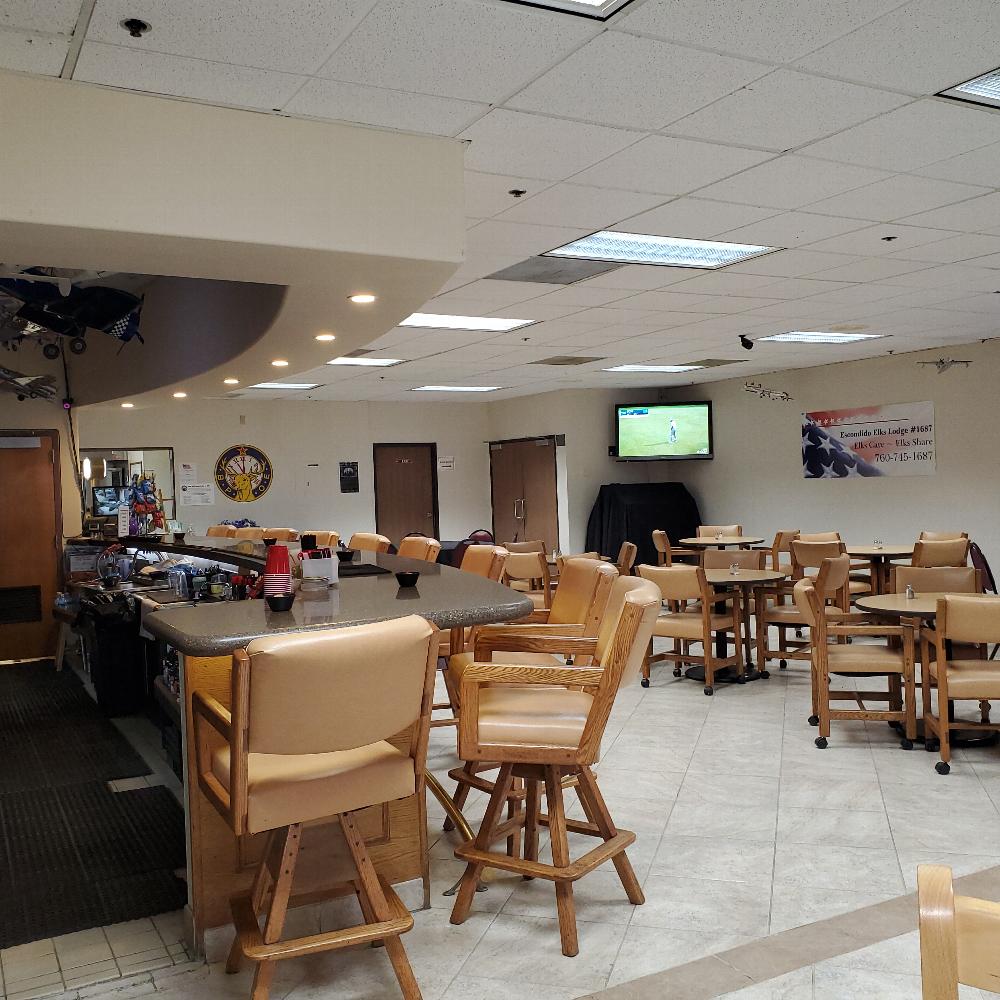 Social Quarters
Social Quarter Hours
Monday: 4:00 - 8:00 PM
Tuesday: Dark
Wednesday: 5:30 - 8:00 PM - Lodge Meetings / House Committee / Board of Directors
Thursday: 4:00 - 8:00 PM
Friday: 4:00 - 8:00 PM
Saturday: 10:30 AM - 1:00 PM
Sunday: See Calendar
Social Quarters has seating for 40-50 people.
Full service bar.
Three large screen TVs for PowerPoint presentations or cable TV.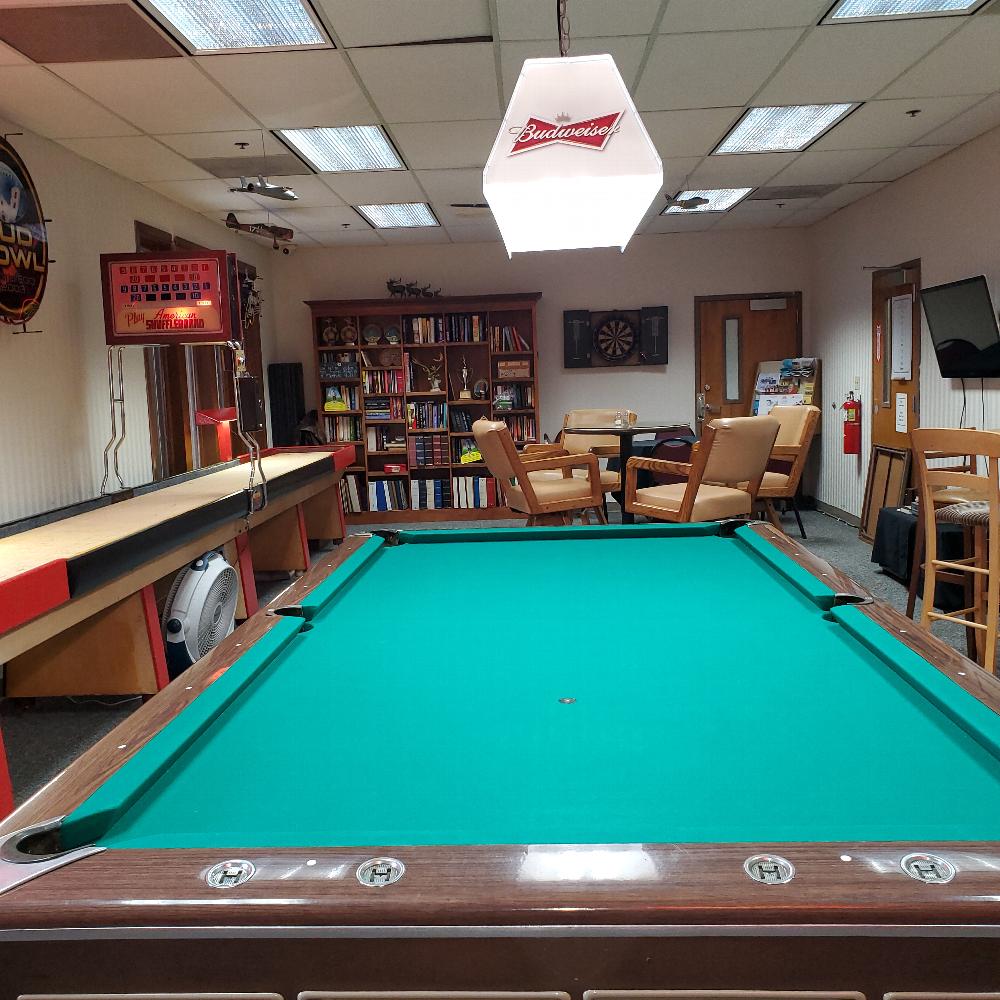 Game Room
Pool Table, Darts, and Shuffleboard, and Poker-Style Card Table No Children under 18 are allowed to use facilities without adult supervision.
Library of books to read or exchange and photo Albums of prior Lodge years.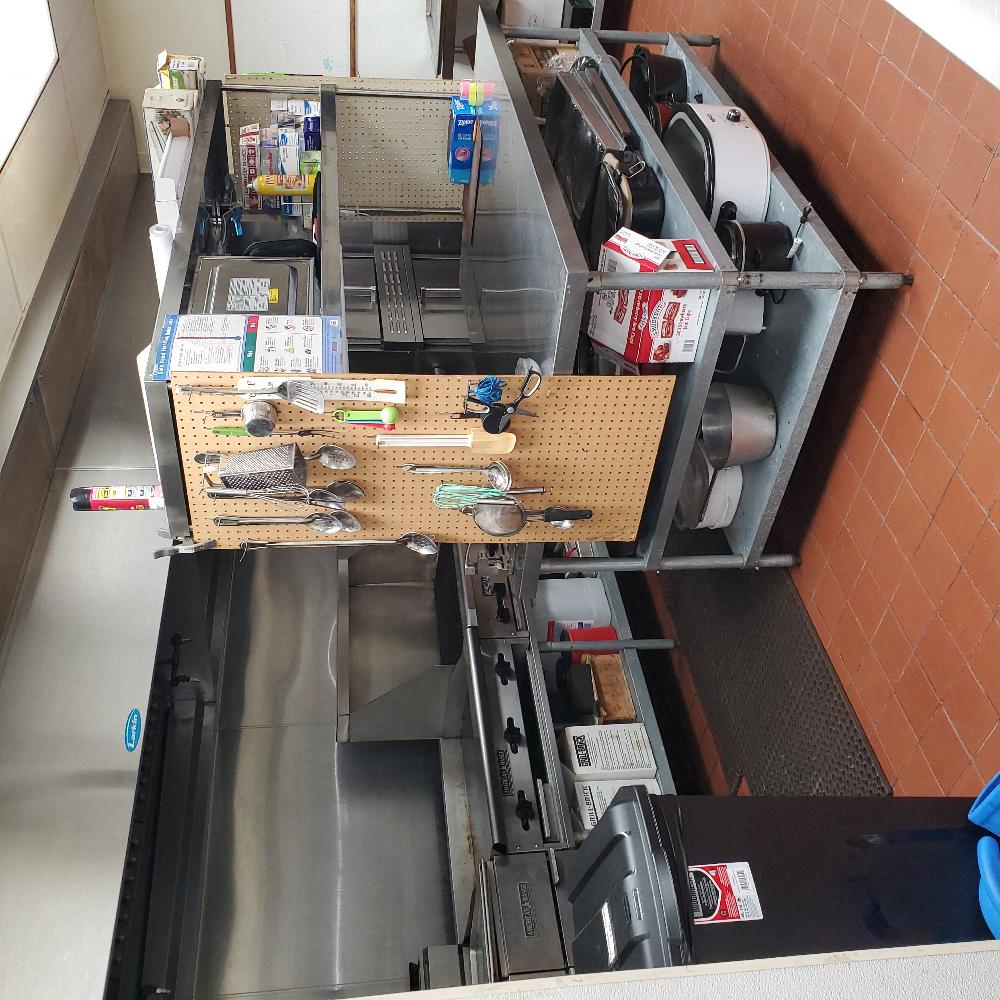 Kitchen
Two Deep Fryers, Flat griddle, Grill, Six burner gas stove and oven, and two convection ovens.
Large food preparation area.
Two Deep sinks and Dishwasher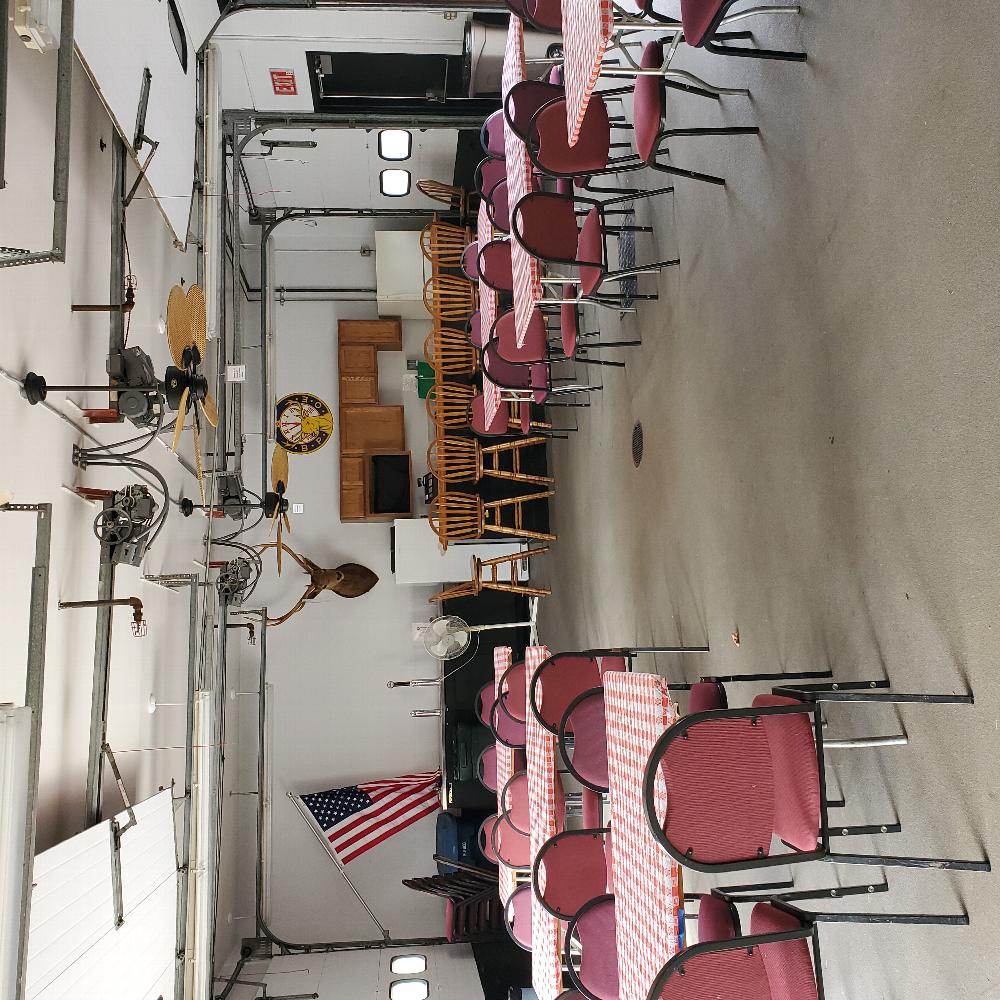 Patio Area
The area includes shaded and full sun areas with beverage service.
Large Flat Screen TV to display cable TV and PowerPoint Presentaions.
Seating for up to 50 people. Area is 780 sqft. 26 ft x 30 ft.
Dry Camping Only.
Overnight RV parking on our lot. No hookups and no fee (but donations for our charities always welcome). Centrally located in North San Diego County, just minutes from beaches, mountains, casinos and other attractions. Easy access from I-15. We have free WiFi.
Nearest dump station is 3.4 miles from the Lodge at 945 W. Mission Avenue, Escondido, 92025.
---
Back to top