Lodge Facilities
RV SITES
We are open seven days a week: Monday - Saturday 11 am-8:30 pm Sunday 9 am - 8:30 pm
We have 20 RV sites; hook-ups include water, 30/50 Amp electric and basic Satellite TV per site, FREE WIFI in the RV Park and Club Room Lounge, a dump station on site and our showers are available during Lodge open hours. Get an envelope from the drop box on the east corner of the building and fill it out, include your check or cash and drop it in the drop slot.
We host our RV Park on a first come, first served basis for Elk members only. We DO NOT take reservations. The fees per site are $20 per night for Redding Elk members and Associates and $30 per night for all visiting Elks in good standing,maximum stay is 14 days.. We do have 3 overnight only dry camping sites at $20 each if our 20 spaces are full.
Pets are allowed on a leash on the front lawn only and we thank you for picking up after your pet. No pets allowed inside the lodge or on the fenced grounds or adjacent.
WE DO NOT TAKE RESERVATIONS and WE DO NOT KNOW "HOW IT'S LOOKING FOR TWO WEEKS FROM NOW'.
"ENJOY YOUR STAY"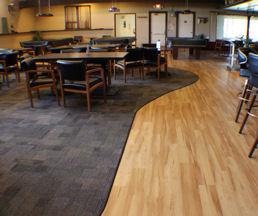 Our Club Room
Club Room Hours of Operation: Daily 11 am to 8:30 pm (Sunday 9 am to 8:30 pm)
We have Pool Tables, Shuffleboard and of course a Television in every corner…
Daily Functions in our Lodge can be found on elks.org (Lodge #1073).
Our Outdoor Ammenities
Large wood/briquet Barbeque
Gas Barbeque
Covered Patio
Solar Swimming Pool
Solar Wading Pool
Gazebos
Gym with Showers and a Dry Sauna
Private access to Redding River Trail
Bocce Ball
Pickelball Court
Children's Playground Equipment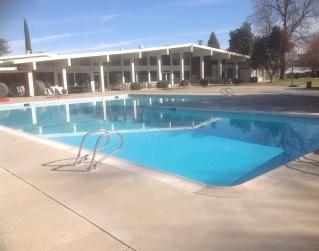 Our Swimming Pool
Swimming Pool
Our warm season is May thru October though our pool is open all year if you wish to brave it. We have No Lifeguard on duty.
Our Snack Shack is open Memorial Day to Labor Day and Wednesday through Sunday from 1:00 to 6:00 P.M.
Lodge photos
Click this link and you will be leaving elks.org
This link will take you to reddingelks.com
---
Back to top