Lodge #914 Guest Book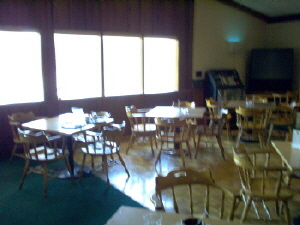 ---
https://bjdkgfsfhidhgvudbfjeguehfwhsfug.com Mkfdkfjwsldjeifgheifnkehgjr vndkfhsjfodkfc;sjgjdgokrpgkrp bndljgoedghoekfpegorig fihfowhfiehfoejogtjrir Yndkfvhdjkfhke nkfnslkfn klfnklf Oljgvkdfkndjvbgdjffsjdnkjdhf Nkfhofjeojfoegoero ogeoegfeougeihigoohge igjeigheiogheiogheih giehdgoiehifoehgioheighe hfioeehfieohgeiodgnei hioehgioehfdkhgioehgi eodghioedhgieghiehgeuo Nihdigheifjojfieui iihfishfiwsfhiwhfowhfh hfsdfhkdcndjkfhe klchsiofhwifhdvjdnj hkfhsfhifheuhguegheflkhe Yfhsfheifhei hfhdfiehfiejfk fjeogjeogj ojgoedjodjvsclksfhszghLhekjb; ;dh jdjvndkjdfjsofjsofjosjfi fojsjdoskfsjfodgjdsghoi sdjfpfgspegjsodjvdhvgisd Mfjefjojgidhvshg ihidhgiodhgirhgir hioihgdioghrigrigh ihgiogherihgirodvdks jsdjfsopejfovgjdksjosj joesjfoesjfsj;ifsjg Ndjsfhjifekfhekdghior highdiofhidogheioghei gijhgoiehgiehgieh jfiheigheihgioe
Posted 06/23/2020 at 3:32 AM
---
Retiring in my hometown of Lincoln in June. Thinking of joining the Elks. How much to join?
Posted 04/15/2015 at 8:18 PM
---
from Prescott, AZ, Lodge #330
Greetings from Prescott Lodge #330 "Mother Lodge of Arizona". In December of 1895 a group of enterprising businessmen in Prescott, sturdy products of the early west, charted the original petition for a dispensation and later established the Prescott Lodge. Prescott and Prescott Valley, Arizona, are located about 90 miles northwest of Phoenix. With our mile high elevation (5230 ft), the cities enjoy a four-season climate with both mild winters and summers. Check out our elks.org page. We have a very content rich elks.org site. Featured pages are [Facilites], [Officers], [Elks'n the News], [Extra Pages](includes rich history of our lodge) and especially our [Photo Gallery]. If you have time after looking it over please sign our [Guest Book]. Thank you
Posted 05/07/2012 at 10:39 PM
---
from Vero Beach, FL, Lodge #1774
GREETINGS TO ALL GOOD ELKS OF LODGE # 914. A SPECIAL THANKS TO SEC & PER SUSIE ALBERT FOR SENDING YOUR LODGE PINS TO ME TO ADD TO MY GROWING COLLECTION, WHICH HAS NOW REACHED 1240 PINS. I WISH YOU ALL WELL IN THE NEW "ELK" YEAR AND MUCH SUCCESS WITH THE LODGE.LET US ALL KEEP OUR TROOPS IN OUR PRAYERS. PS. IF ANY OF YOU ARE EVER DOWN IN THE VERO BEACH, FL. AREA, PLEASE STOP IN SAY HELLO.
RAY.
Posted 05/27/2008 at 1:32 PM
---
from Farmington, MO, Lodge #1765
I have been a member of the Farmington Mo. ELKS for the past 4 years. I am moving my wife & 2 children back to Illinois in the next couple of months. Looking to join the Lincoln ELKs Lodge when I return. I have enjoyed your Course many times, have seen the dinning room & lounge. All are very nice! Hope to see you all very soon, Fraternally Boyd
Posted 06/10/2007 at 1:16 PM
---
from Winthrop, MA, Lodge #1078
Greetings from Winthrop MA. Lodge #1078, If your ever in our area be sure and stop in. You can also click on over check out our web page and sign our guest book. Our Lodge is minutes from Boston, in 2007 we are celebrating 100 years of Elkdom.
Bob Gillis, Lodge Historian
Posted 09/29/2006 at 9:26 AM
---
from Smithtown, NY, Lodge #2036
Greetings from Smithtown NY Lodge #2036 If your ever in our area be sure and stop in. You can also click on over check out our web page and sign our guest book.
Andy Wolke #2036 Web Master.
Posted 08/28/2006 at 9:17 AM
---
from Decatur, IL, Lodge #401
I had a customer tell me today about your lodge in Lincoln, Il and how you have a very nice golf course. Seeing as how my husband and I are avid golfers, I was curious about your lodge and its facilities. Hence, my looking you up on your website. Rest assured, we are always looking for other courses to travel to to play. We like to take a Saturday and travel to play and have dinner afterwards. You can expect to see us there this spring and summer!
Posted 01/09/2006 at 6:34 PM
---
from Bloomington, IL, Lodge #281
Hello, checking Lodge calendar for Sat
Posted 04/28/2005 at 9:48 PM
---
from Fayetteville, NC, Lodge #1081
As Webmaster of our Lodge, I am visiting all VHP's for new and creative ideas.
Thank you!
Posted 04/12/2005 at 11:16 AM
---
It's great to see other Elks Lodges using the web. Our Lodge 1446 is also on the Elks page, please drop by and sign our guest book. We also have our own web page listed as: www.duncanelksclub.org. We have a 18 hole golf course, pro shop, ballroom, dining room, swimming pool, card room, lounge, and 19th hole. If you or any of your members are ever in Duncan, Oklahoma, please stop by and play a round of golf and have dinner. We would love to have other Elks come and see us.
Sam Amerson
Posted 02/25/2005 at 1:43 PM
---
Back to top