Lodge #836 Guest Book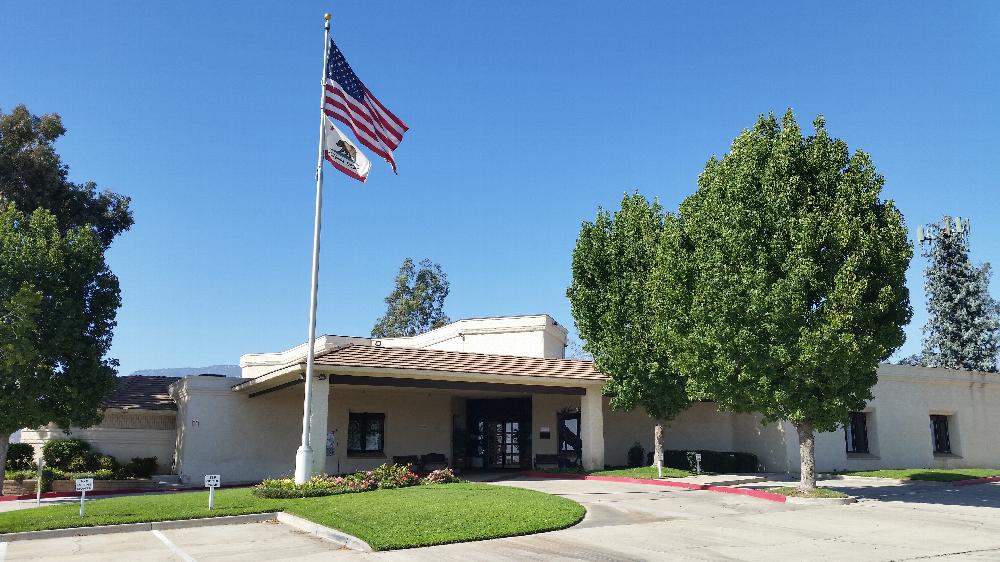 ---
from San Bernardino, CA, Lodge #836
Had the best night ever at Back to School Night. Great music by Skyline Express. Met new people and the food was to die for.
Posted 09/15/2019 at 1:45 PM
---
from San Bernardino, CA, Lodge #836
I love your Facility my sons taking an art class there ;)
Posted 01/28/2014 at 10:37 PM
---
from Culver City, CA, Lodge #1917
Very nice presentation.
Posted 10/13/2013 at 4:52 PM
---
from Albany, NY, Lodge #49
are there any lodges near Victorville that have bowling alleys and dart boards? I am from Albany, NY and visiting. Also would like to have dinner at an Elks Lodge nearby. Thank you
Posted 12/12/2012 at 1:06 PM
---
from Prescott, AZ, Lodge #330
Greetings from Prescott, AZ Lodge #330 "Mother Lodge of Arizona". In December of 1895 a group of enterprising businessmen in Prescott, sturdy products of the early west, charted the original petition for a dispensation and later established the Prescott Lodge. Prescott and Prescott Valley, Arizona, located about 90 miles northwest of Phoenix. With our mile high elevation (5230 ft), the cities enjoy a four-season climate with both mild winters and summers. Check out our elks.org page and sign our Guest Book.
Posted 05/02/2012 at 7:30 PM
---
from Pasadena, CA, Lodge #672
Feb 3, 2012 we had a very pleasant visitors from Lodge # 836, Mr & Mrs Ted and Sylvia Allen unfortunately it was a bit to late to accommodate them to serve a dinner, kitchen was already closed. Good ballroom dancers. George J. Camilton - Assistant Chaplain
Posted 02/04/2012 at 5:35 AM
---
My grandfather was a member of Lodge #836. I would like to follow his footsteps and join his lodge but do not know anyone to sponsor me. I was hoping that someone that knew him and knew how great a man he was would be willing to sponsor me. His name was Robert Land Blaikie (Bob Blaikie) he passed on 03/27/1984.
I hope I hear from someone that knew him.
Best regards,
Nick Giglio
Posted 01/05/2012 at 9:00 PM
---
I'm trying to reach Richard (Dick) Boggust to act as a reference for me to join Elks. Please have him contact me. Thank you! Dave Rizzo (714) 879-8521
Posted 02/26/2011 at 12:58 PM
---
from Watertown, NY, Lodge #496
Greetings from ER Scott LaVere
and Members of Watertown, NY Lodge 496
" Gate Way To The 1000 Islands and the St. Lawrence River "
Winter has just about left our neck of the woods, except for up on the Tug Hill
Plateau south of town where we still have two foot of snow. But, the warm
weather is starting to return to the north country of up State New York.
Just stopped by to say hello and view your web page, maybe get some new ideas.
If you are in our area, why not stop by and say Hello!
You can find directions to our Lodge on our web site under Links.
Thanks,
Ed Becker, PEOY, PO, Lodge Webmaster,
biged.7837@verizon.net
Posted 04/20/2009 at 2:04 PM
---
from San Bernardino, CA, Lodge #836
I still find no pictures but the site looks very well done!
Posted 09/30/2008 at 1:31 AM
---
from San Bernardino, CA, Lodge #836
Posted 09/30/2008 at 1:31 AM
---
Web site looks good with the changes you made. It's much easier to read the Marquee. Improvements come little at a time. You did good.
Posted 09/05/2008 at 10:08 AM
20202020Server: www